Providence Police: At least 2 people on the run after shots fired, car crash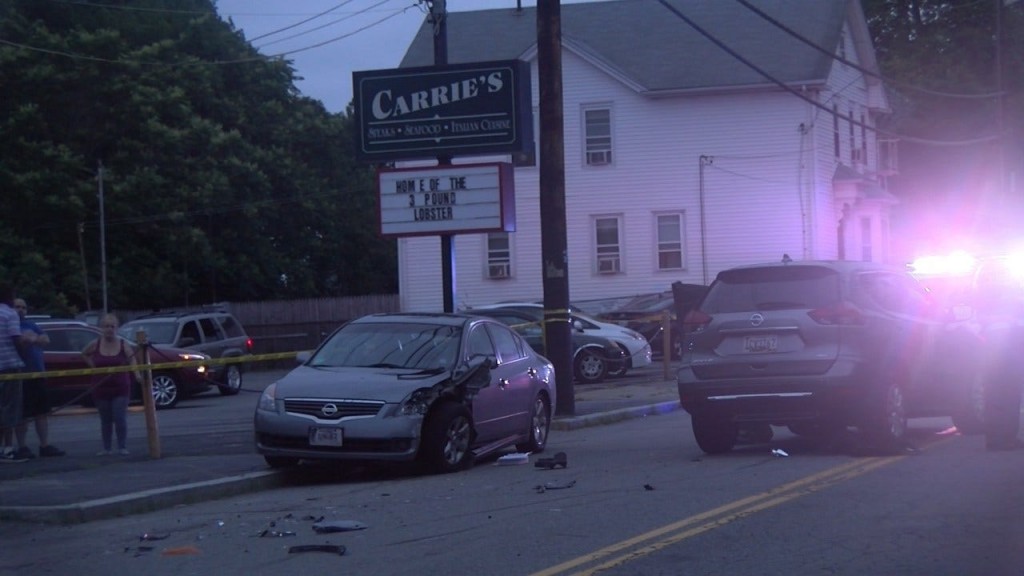 By Kirsten Glavin
@kirstenglavin
PROVIDENCE, RI – Providence Police are searching for at least two people who fled the scene of a crime Monday evening, after reports of several shots fired on Douglas Avenue.
According to Police, a person driving a dark sedan started shooting at an SUV in front of Carrie's Restaurant just after 7p.m. The person driving the SUV then reportedly crashed into an empty parked car on the side of the road.
Drivers of both cars involved in the gunfire fled the scene; the SUV on foot, the other dark-colored sedan drove off.
ABC6 spoke with the owner of the parked car whose vehicle wound up getting towed. The East Providence man said he was stopping off at a local pizza joint to grab dinner on his way home from work. He heard the car crash and stepped outside, only to realize it was his vehicle.
People living in the building next to the pizza joint told ABC6 on scene that they heard bullets hitting their walls. Many shell casings were found at the scene.
Providence Police said Monday night that they are searching for at least two people who left the scene, but added there could be more.