Providence Police moped crash body camera footage released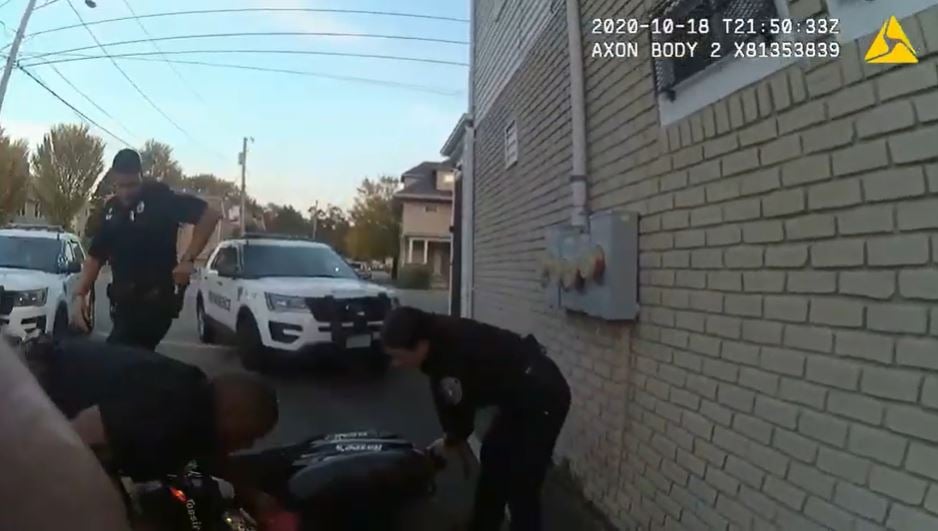 PROVIDENCE, R.I (WLNE) – Providence Police released additional body camera footage of the officer-involved moped crash that critically injured 24-year-old Jhamal Gonsalves.
The department released five videos of the incident that took place on October 18th.
Police are investigating if the cruiser was the cause of the crash.
Mayor Elorza and Public Saftey Commissioner Steven Pare held a press briefing on Monday to address the footage.
The footage shows an officer asking for Narcan, apparently under the belief that Gonsalves may have been suffering from an overdose. Narcan is typically administered to victims of opioid overdose.
The officer then acknowledges he is not familiar with administering Narcan.
"We encounter a lot of unresponsive people and one of the things we trained for is Narcan," Pare said. "We have changed the administration of that Narcan, so that's relatively new. He may not have been familiar with the injection port."
Gonsalves' father, Mark Gonsalves, said he finds the officer's use of Narcan troubling.
"I was a little disappointed of the professional empathy involved," Gonsalves said. "Why would you just assume? It's kind of questionable."
Pare said this incident will be a feature of the investigation, but the focus continues to be on whether the police cruiser struck Gonalves' moped.
The additional body camera footage released by police does not show the moment of impact.
The Providence Police Department, along with Gonsalves' family and their lawyer, continue to ask the public to come forward with any cellphone video or surveillance footage that may exist.
©WLNE-TV/ABC6 2020