Chief Esserman Speaks Out About Party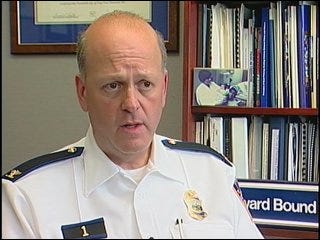 Providence Police Chief Dean Esserman, is speaking out for the first time since he broke up a weekend party at his house.
Chief Esserman come under fire for the way he chose to handle underage drinking. In a discussion with ABC6 Reporter Erin Logan on Tuesday, the Chief claimed that he did nothing wrong, and that he used his judgement to break up the party as soon as he discovered alcohol.
ABC6 Reporter Erin Logan has more…