Providence Police Cmdr. Thomas Verdi announces retirement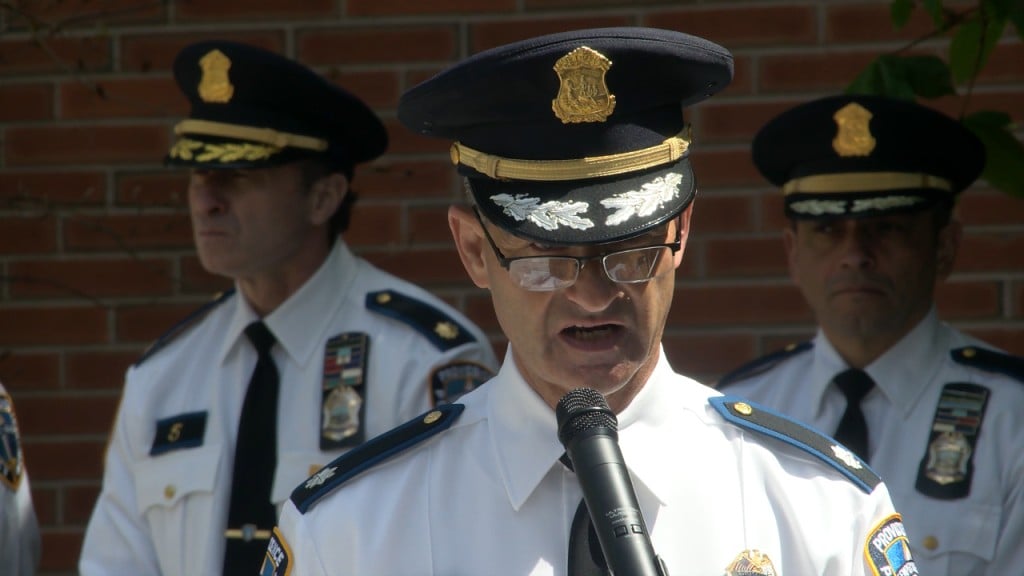 PROVIDENCE, R.I. (WLNE) — One of Providence's finest is hanging up his badge.
Thirty-five-year Providence Police Department veteran Cmrd. Thomas Verdi will retire Nov. 19.
Verdi spent most of his adult life as a Providence police officer. During his tenure, some of his most notable accomplishments include being selected as a 2017 recipient of the Justice Assistance's Neil J. Houston, Jr. Memorial Award, responding to the 9/11 terror attacks, and being a strong proponent of bringing family services and clinical social workers to Providence police.
In an email Wednesday, Verdi said the agency is "one of the best mid-size law enforcement agencies in the United States."
"An email like this from me wouldn't be complete without a final message- the last lecture: A strong work ethic is invaluable; be a life-long learner; character and integrity are a must; and courage, empathy, and humor are so very import," he said. "Lastly, value family, both our Blood and Blue families. They sacrifice so much and play such a vital role in our everyday lives. This decision to leave is not an easy one but one that will allow me to attend to recent family events."