Providence Police equipped with Narcan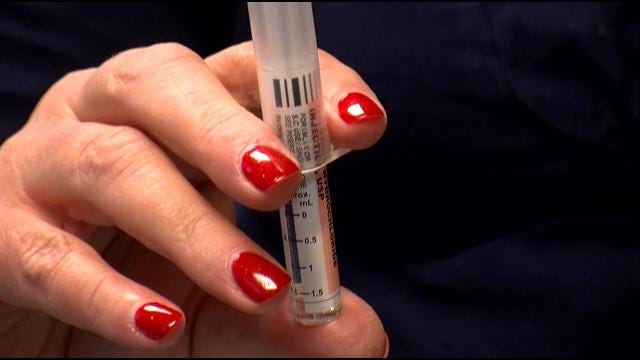 Olivia Cianci
Members of the Providence Police Department have been trained to administer Naloxone (Narcan) to combat opioid overdoses.
The decision comes after the increase in opioid-related deaths this year. "As first responders, training our officers to safely administer Narcan is an important step to save lives and stem the increase of opioid-related overdoses that our region has experienced lately," says Mayor Taveras.
Taveras made equipping the PPD with Narcan a top priority of his Fiscal Year 2015 Budget Address.
The PPD has become one of the first municipal police forces in Rhode Island since training and administering the nasal spray form of Narcan to 352 Providence officers and Public Safety Commissioner Paré.
Narcan can reverse the effects of common opiates such as heroin, OxyContin, Vicodin, and Percocet. These drugs, when taken in dangerous amounts, cause slow or stopped breathing.
"Our job as first responders is to protect and safe lives," says Commissioner Paré. "This program gives our officers another tool that could potentially save the life of someone who is struggling with addiction."
Narcan is available over the counter at Walgreens in Rhode Island. It has no adverse effects on someone who has not taken an opiate, and is not considered a controlled substance.