Providence Police Explorers hold car wash fundraiser Saturday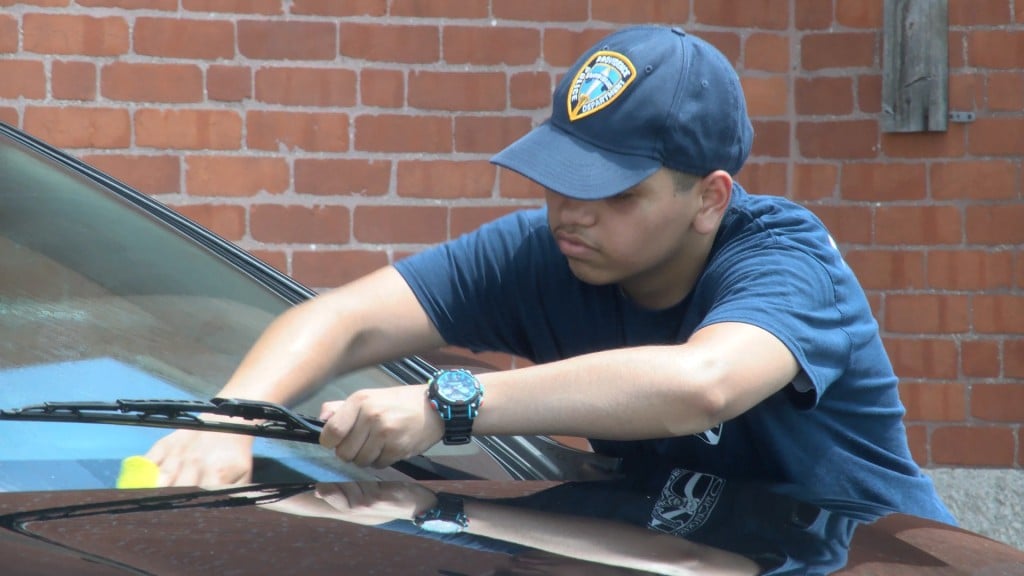 PROVIDENCE, R.I. (WLNE) — Members of the Providence Explorers held a car wash fundraiser on Saturday in effort to raise money for the program.
Donations from the car wash will fund Explorers' uniforms and team building activities.
The program focuses on helping local young adults learn about law enforcement and challenges them to become responsible citizens within their community.
Providence Detective Tracie Miller-Dygon has been an advisor for the program for nearly seven years. She told ABC6 News its a rewarding experience, and they aim to teach the Explorers what it's like to be a police officer.
"They learn handcuffing, searching, rules, laws, everything we learn when we have to go through our training," the detective explained.
ABC6 News caught up with 18-year-old Yaiden Porcayo, who has been an Explorer for nearly five years, and was recently promoted to a sergeant.
"I started off as a quiet girl, but it has helped me take more risks and put myself out there, and that I can do anything I want to do as long as I'm a proponent for myself. I can do it," Porcayo explained.
The car wash was held on Academy Avenue from noon to 4 p.m.
To learn more about the Providence Police Explorers Program, click here.