UPDATE: Arrest Made as Providence Police Investigate Abduction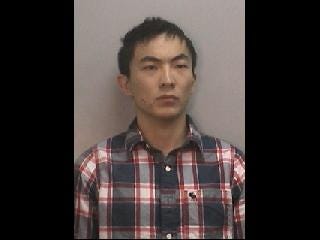 UPDATE: The FBI today charged Zhenpeng Hu, a 25 year-old Chinese man studying in Providence, with conspiracy to commit kidnapping and carjacking.
Hu and an accomplice allegedly kidnapped Xianglong Wu from his Regency Plaza apartment early Saturday morning and beat him before stuffing him in a duffel bag, stealing his Porsche Cayenne, and driving him to Malden. They also stuffed his girlfriend into a large suitcase, from which she eventually escaped and called 911. The suspects kept him duct-taped and bound with zip ties in a Pleasant Street apartment in Malden before he was able to break free and escape.
According to the FBI investigator, Hu had cut open his right wrist as FBI agents and Malden Police closed in on him Saturday night at the Pleasant Street apartment complex. Inside the apartment, they found that the suspects had bought adult diapers and covered the bathroom with a tarp, apparently having planned to keep Hu there for about two days while they sold the Porsche.
The FBI alleges that Hu and the accomplice, 27 year-old Shengfeng Cui, also a Chinese national, planned to sell the Porsche for its approximate value of close to $80,000. Cui is believed to have fled the country for Seoul, South Korea. Both men were in the United States on student visas and had overstayed them.
ABC6 Reporter Malini Basu has the story.
*****
Police in Providence and Malden, Massachusetts are investigating after a Providence man was kidnapped and driven to Malden.
Providence Police report that the man, who lives at the upscale Regency Plaza Apartments, was kidnapped – possibly at knife-point – at 7am Saturday. The suspect allegedly beat the victim first, stuffed the man's girlfriend into a suitcase and then took the victim and fled in the victim's Porsche Cayenne SUV. The girlfriend managed to break free and call 911.
The suspect and victim ended up at an apartment building in Malden, Massachusetts, where the victim was found and a search launched for the suspect. Local police, a regional SWAT team and members of the FBI joined the search and Malden Police report that the suspect – who has not yet been identified – was taken into custody.
Malden Police expect more information to be available on Monday, and aren't saying if the victim managed to escape or was let go.
ABC6 will continue to update this story as more information becomes available.