Police arrest 4 in connection to home invasion and shooting on Forsyth St; One suspect still at large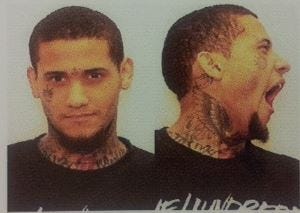 By: Dee DeQuattro
Email: ddequattro@abc6.com
Twitter: @deedequattro
Providence Police have arrested 4 suspects in connection to a home invasion and shooting on Forsyth Street.
Vanessa Potter, 22, and Vypada Sophan, 22, were apprehended Wednesday and Miquel Pere, 20, and Tommy Bun, 23, were apprehended Thursday by Providence Police.
Police are still searching for Orlando Luciano, 22, in connection to the home invasion and shooting.
Shots were fired into a home on Forsyth Street Wednesday night around 9:30 p.m.
Police were called by a witness who reported hearing over 15 gun shots.
The suspects fled from the scene on foot. No one was injured.
Five days ago police were investigating a home invasion at the same residence.
If you have any information as to the whereabouts of Luciano, you are urged to call Providence Police.
(C) WLNE-TV 2014