Providence Police investigating possible connection in recent home invasions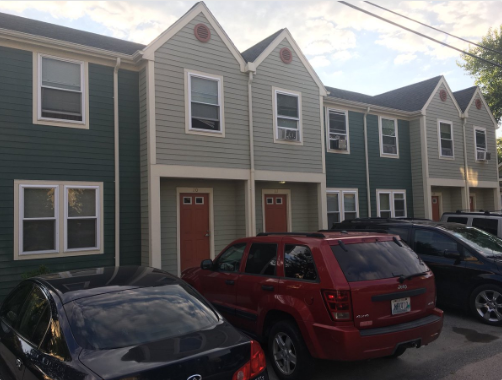 By: Chloe Leshner
cleshner@abc6.com
@ChloeLeshner
PROVIDENCE, R.I. (WLNE) — Another home in Providence ransacked, the family left helpless during another brutal home invasion. This is the fourth home invasion in recent weeks and that's leading police to investigate whether they're all connected.
There's definitely a common pattern starting, each time several men have forced themselves in the house, tying up the people inside.
Another family is nervous to sleep in their own beds tonight after being terrorized during a home invasion.
"Four to five men entered the house, tied up the occupants and took some of their belongings before they fled," says Major David Lapatin with the Providence Police Department.
Family members who didn't want to go on camera were obviously shaken up as the back door of 22 Myrtle Street was being fixed Friday afternoon after the men with pistols forced their way inside, tying up 3 adults and 3 children while they robbed the place.
"Whether it's a small child or they elderly, they really don't care. They're after certain things and basically that's it," says Lapatin.
Police are investigating whether this incident could be tied to other home invasions on Monticello, Hanover and Gallitan Streets.
"They don't happen that frequently. These are frequently happening in the last few weeks or month, so that's what kind of leads us to see the similarities and look at them all as 1," says Lapatin.
He says robbers are typically looking for drugs or money so getting enough information to make a connection has its obstacles.
"if a group goes into you home and steals 2 kilos of heroin and the police come, you're not going to say well they took my 2 kilos of heroin, there's problems within problems," he says.
Police aren't saying that this specific break in was because of drugs but since these all seem to be targeted, there is no need for the general public to be nervous.
(C) WLNE/ABC 6 2018