Providence Police officer being investigated after riot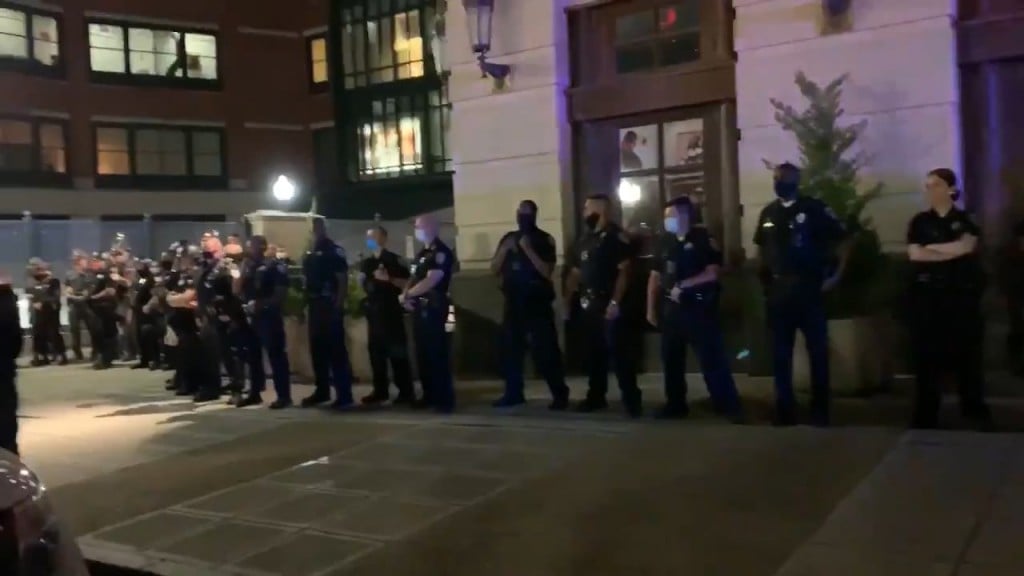 PROVIDENCE, R.I. (WLNE): A Providence Police officer has been put on administrative leave, following the riot on Monday night.
The Providence Police Department has confirmed with ABC6 News that the officer is being investigated as a result of an incident that took place during the riot, involving  the use of a "less-lethal device."
There is a man at Rhode Island Hospital because of this incident, according to Lindsay Lague,  a spokesperson for the Providence Police Department.
The officer's name is not being released.
"Per protocol, the officer involved, a 13-year member of the force, has been placed on administrative leave with pay pending the outcome of this investigation," Lague said.
Late Monday night, a group of rioters gathered outside of Providence Place Mall, demanding justice for George Floyd, a Minneapolis man who died after an officer knelt on his neck for several minutes.
Things quickly escalated and rioters set fire to a police car and hundreds of people started looting throughout the city.
65 people were arrested that night, according to Mayor Elorza.
This is developing story