Providence Police Officer injured in P.C. celebrations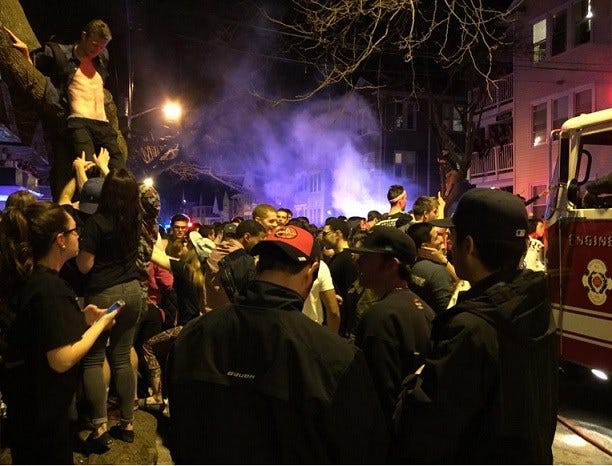 By Stephanie Vargas
A Police Officer is injured during Providence College celebrations.
The Providence Police Department tells ABC6 an Officer was injured when someone hit him on the head with a Vodka bottle.
The Officer was taken to the hospital and received stiches to the head and is okay. His name is not being released at this time.
© WLNE-TV 2015