Providence police officer, wife, arrested for shoplifting from Lowe's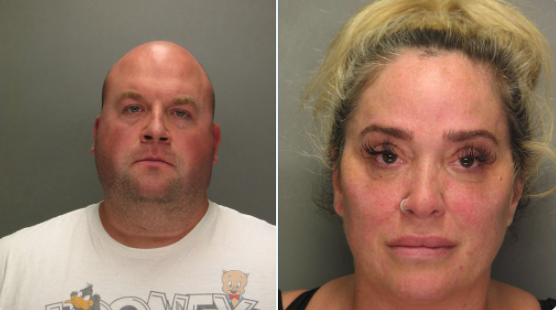 WARWICK, R.I. (WLNE)- A Providence police officer and his wife both turned themselves into the Warwick Police Department on Wednesday.
William Dickie, 39, and Tara Uciferro, 47, were both wanted for shoplifting after an stealing from Lowe's on June 6.
Warwick Police said that they received a call at about 4:30, reporting the couple leaving the store without paying for their items.
The surveillance footage shows Dickie pushing a cart full of insulation past the register without any intention of paying for it.
Police said that the insulation was worth about $66.
Uciferro did the same with an air conditioner that was worth about $380.
Providence police confirm to ABC6 that Dickie is being suspended with pay.
© WLNE-TV 2021