Providence police release body cam footage of arrest made in Dorr Street shooting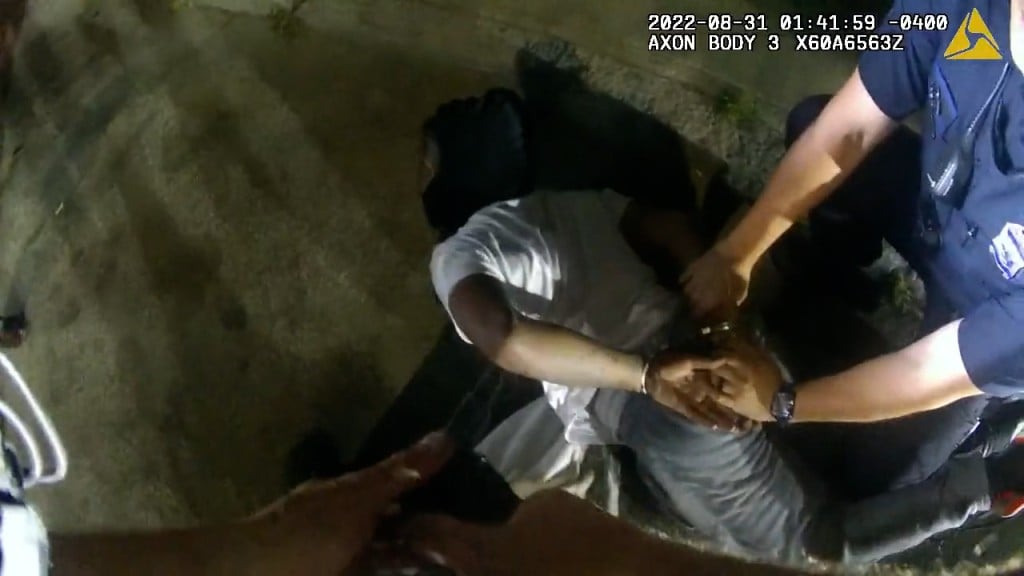 PROVIDENCE, R.I. (WLNE) — Providence police on Wednesday released body camera footage of an arrest they made in an early morning shooting.
The shooting happened at about 1 a.m. Wednesday on Dorr Street.
Police said a man his 30s was shot in the neck. He was taken to the hospital, where he's in critical condition.
The man's name wasn't immediately released.
In a press conference Wednesday, Col. Hugh Clements said officers saw a man matching the suspect's description. When the man saw the officers, he took off.
"[The] police officer puts the car in park and jumps out of vehicle — pursues him on foot, pretty good foot pursuit, as the police officers is giving commands to stop," said the colonel.
Clements said an officer "fully believed [the suspect] was still armed with that firearm."
Police said the man tossed the gun while being chased. A taser was then deployed to make the arrest.
The colonel said the suspect's gun was recovered. Police have yet to release his name.
"Unbelievable apprehension. Textbook police work with the less than lethal force," said Clements.