Providence Police seeking assistance in identifying this female for armed robbery at a CVS in November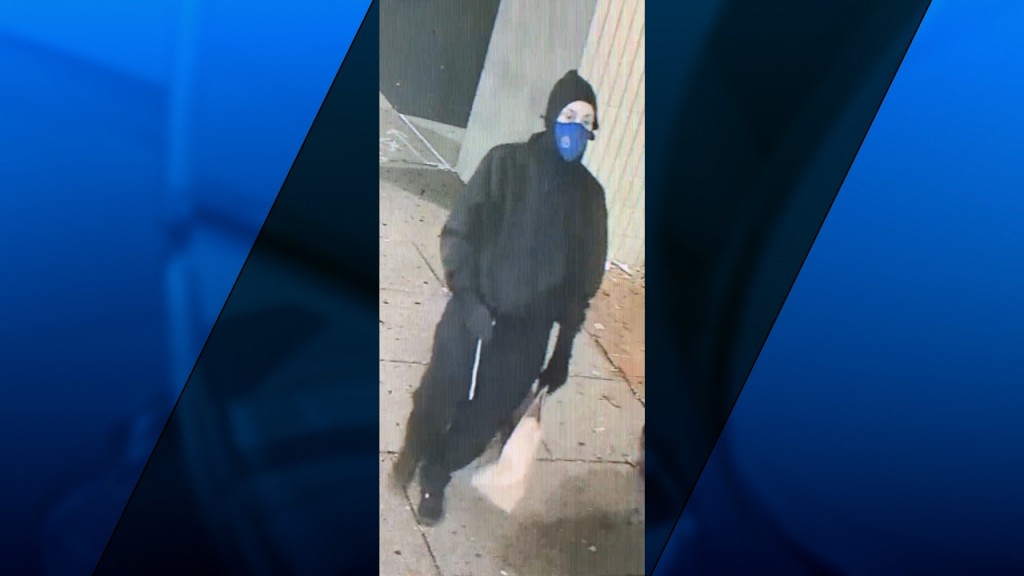 PROVIDENCE, R.I. (WLNE) – Providence Police are looking for the public's assistance to identify the person in this phone.
The pictured person is being sought with connection to an armed robbery that occurred shortly after 8:00 p.m. on November 26, 2020 at CVS Pharmacy on 131 Webster Avenue.
The female is described to be approximately 5'7″ tall with a medium build, dressed all in black, with a royal blue mask covering with a black circular air vent.
After entering CVS, she walked through the store for several minutes before going to the counter where she displayed a black semi-automatic weapon towards a store employee. At this time she demanded money from all of the registers.
The clerk complied and the female fled on foot in direction of Dorchester Avenue with an unknown amount of money in a Family Dollar bag.
If you have any information regarding the female in this picture or about this incident, you are asked to contact Providence Police Detective Robert Melaragno at (401) 243-6312 or via email at rmelaragno@providenceri.gov.