Providence Council moves vaccine mandate ordinance to Finance Committee vote, mandate officially in effect
"We should listen, ask questions and then make a decision about whether an ordinance is actually necessary," says Councilwoman Anthony.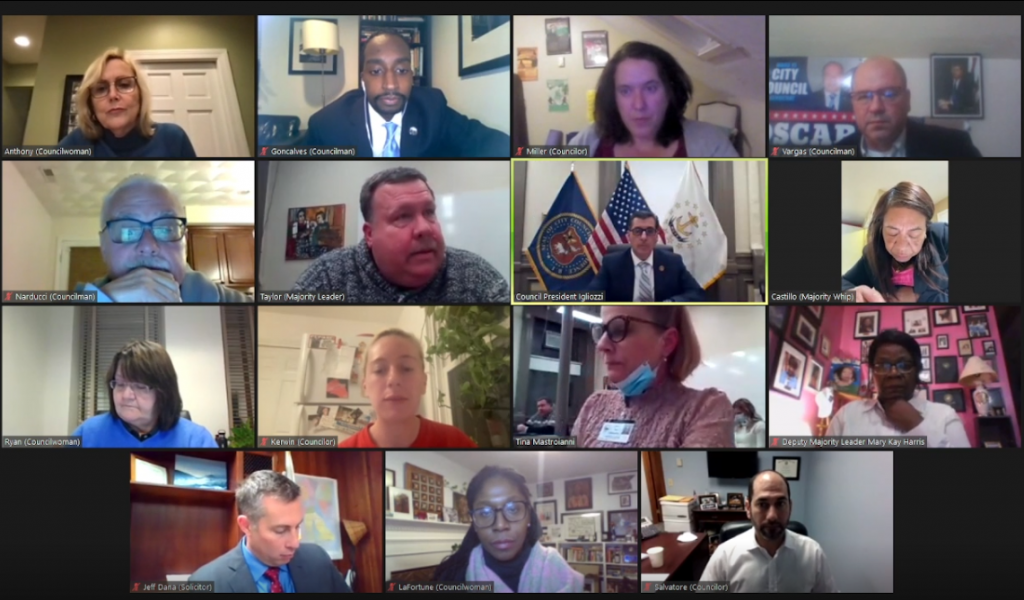 PROVIDENCE, RI (WLNE) – The Providence City Council met Friday over zoom for an emergency meeting on Mayor Elorza's vaccine mandate, which went into effect by 5:30 p.m.
"Mayor Elorza is not going to abruptly fire unvaccinated police officers," explains Councilwoman Helen Anthony. "On the contrary, the Mayors staff has been meeting with the police unions to listen to their concerns, and offer the information that their members need to decide to vaccinate or obtain an exemption."
During an special meeting of the City Council on Friday evening, an ordinance was introduced that would prevent the City from taking measures that could "significantly impair the city's ability to respond to public emergency thereby putting the residents of the city at increased risk."
According to the new ordinance, Article 19 section 2.147, "The Director of Human Resources, or any other city official in their own discretion or at the direction  of the Mayor, shall not terminate more than 20% of any department that has more than 30 full-time employees within a 6 month period without first obtaining authorization from the City Council as prescribed in this article."
No more than 2% of public safety employees could be fired without this authorization.
The new ordinance would require that any proposed terminations first receive authorization from City Council after the individual department provides a written request detailing the titles of the proposed terminated individuals, an explanation for said termination, and a proposed plan to avoid any staffing issues that may arise from said termination.
Following this proposal, a public hearing would be held within two weeks to hear public questions and concerns.
Councilwoman Anthony expressed concern that mass terminations could send a message that would stoke division amongst city workers while defending the Mayor's mandate.
"I am a long supporter of the Mayor's vaccine mandate for city employees. We are in the middle of an unprecedented healthcare crisis, the omicron variant is spreading rapidly, Rhode Island has the among the highest case counts in the nation and our hospitals are overwhelmed," says  Anthony. "Instead of stoking conflict, let's work together. The health of our neighborhoods is at stake, our neighbors deserve to be protected from the virus, and our city staff deserve time to reach a collaborative solution that does not create division."
The meeting was expected to halt the mandate, but by the end Council President Igliozzi announced the ordinance would go to the Finance Committee for vote.