Providence Restaurant Weeks returns with longer list of participants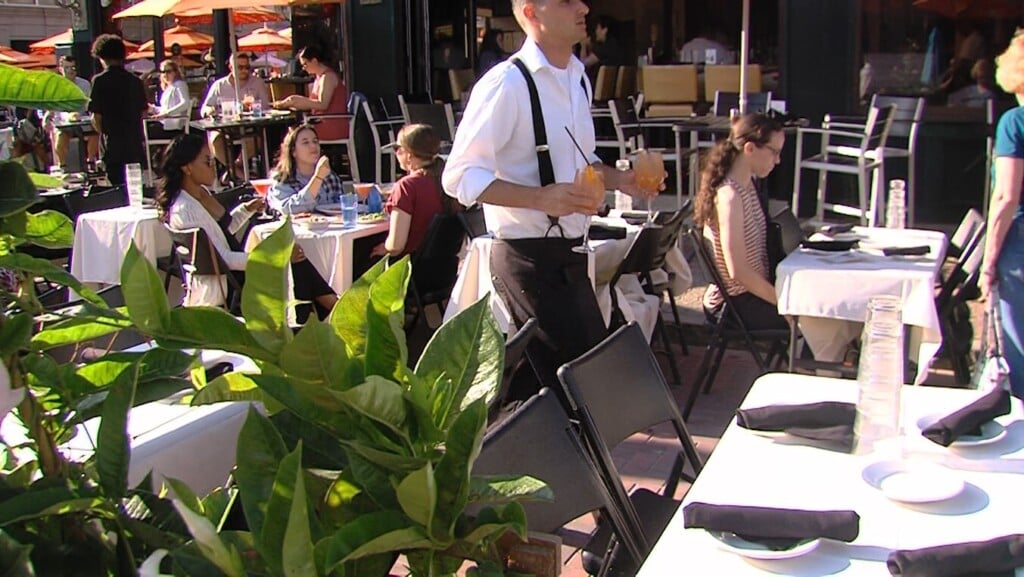 PROVIDENCE, R.I. (WLNE) — Providence Restaurant Weeks is coming back this year but this time — the list of participating restaurants is longer!
"This year, we're proud to announce an even longer list of participating restaurants — that means guests have a wider selection of delicious offerings to choose from," said Kristen Adamo, president and CEO of the Providence Warwick Convention & Visitors Bureau.
Providence Restaurant Weeks starts July 9 and runs through July 22 and features over 60 eateries.
Here's a list of this year's participating restaurants:
CRANSTON
Avvio Ristorante
Chapel Grille
Legal Sea Foods
EAST GREENWICH
Circe Restaurant & Bar
Providence Oyster Bar
JOHNSTON
Luigi's Restaurant & Gourmet Express
NORTH PROVIDENCE
Tumblesalts Cafe
PAWTUCKET
10 Rocks Tapas Bar & Restaurant
PROVIDENCE
110 Grill
Angelo's Civita Farnese Restaurant
Bacaro Restaurant
Backstage Kitchen & Bar
Bellini
Blu Violet Roof Bar
Cafe Nuovo
The Capital Grille
Capriccio
Casa Azul Taqueria
Cassarino's Ristorante
Circe Restaurant & Bar 
Diego's East Side Restaurant
Ellie's
Federal Taphouse & Kitchen
Fleming's Prime Steakhouse & Wine Bar
Francesco's Pizzeria
The George
Gracie's
Harry's Bar & Burger
Harry's Bar & Burger "On the Hill"
Hemenway's Restaurant
Jacky's Waterplace Restaurant
KG Kitchen Bar
Marcelino's Boutique Bar
Mare Rooftop
Il Massimo
Mill's Tavern Restaurant
Moonshine Alley
Napolitano's Brooklyn Pizza
New Rivers
Nicks on Broadway
Olneyville New York System Restaurant
Otra Restaurant
Pane e Vino Ristorante
Parkside Rotisserie & Bar
Pizza Marvin
Pizzico Oyster Bar
Providence G Pub
Providence Oyster Bar
Red Stripe
Rooftop at the Providence G
Sarto
Ten Prime Steak & Sushi
Trattoria Zooma
Union Station Brewery
Waterman Grille
Xaco Taco
SMITHFIELD
Tavolo Wine Bar & Tuscan Grille
WARREN
Metacom Kitchen
WARWICK
Crow's Nest
Elizabeth's of Portofino
Iron Works
Tavolo Wine Bar & Tuscan Grille 
"We hope you'll stop by your favorite restaurant and try their specialty Restaurant Weeks menu, or get out and discover new local cuisine at one of the dozens of area restaurants," said Adamo.
For more information on Providence Restaurant Weeks, visit ProvidenceRestaurantWeeks.com.