Providence School Board votes to recommend changing the name of Esek Hopkins Middle School
Esek was a slave trader and captained a slave ship in which most on board died.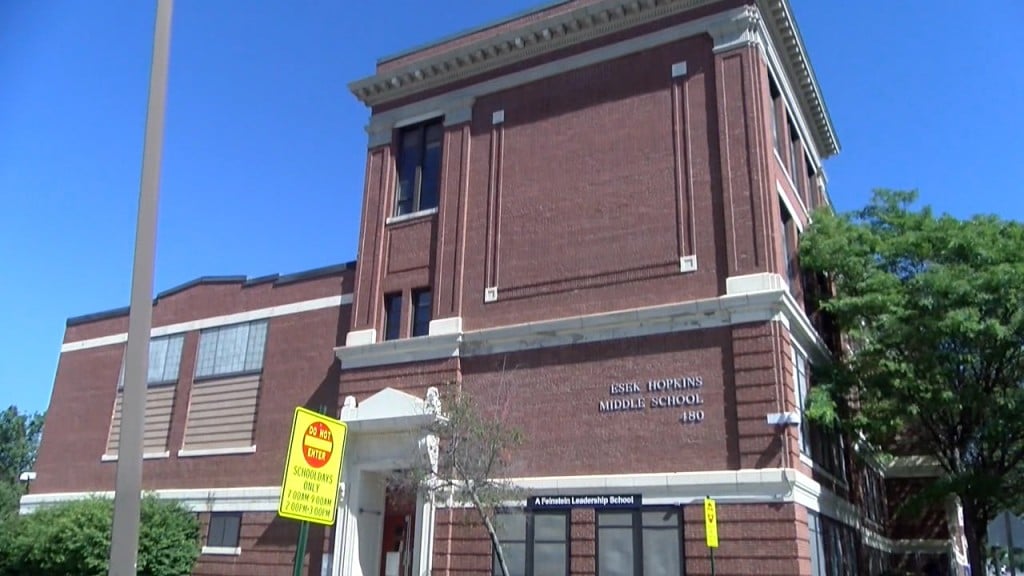 PROVIDENCE, R.I. (WLNE) – The Providence School Board is officially recommending the name of Esek Hopkins Middle School be changed after voting on it Wednesday night.
The school board unanimously approved the resolution along with a resolution to combat institutional racism in the schools.
"Racial bias has no place in Providence schools and should not be tolerated at any level in any area of American society," School Board Vice President Nina Pande read from President Nick Hemond's remarks.
This of course comes after recent outcry across the world over who buildings are named for and who we build monuments to with respect to racial issues.
Esek Hopkins was a known slave trader in the 1700s who captained a slave ship in which most on board died. He also allegedly tortured prisoners of war.
"While we cannot erase this stain in our nation's history, it is unacceptable to continue to send 600 students into a school named after a man who actively participated in and profited from the slave trade," Pande read from the text of the resolution.
Meeting for the first time since the murder of George Floyd, the Providence School Superintendent Harrison Peters began Wednesday's meeting acknowledging the turmoil and unrest over the last few weeks.
"To all our community members, especially our students and educators of color, I know you're hurting. The rawness and grief you feel are very real," said Peters.
The resolution to rename the school asks that it be renamed for a Rhode Islander who "reflects our highest aspirations and values."
Board member Mark Santow said a committee has already been formed at the school so the community can give their input.
"They're going to be working over the summer and into next year to try and involve their students and hopefully the whole Hopkins community in learning about the slave trade in Rhode Island, learning about Hopkins, learning about how one goes about changing the name of a school." Santow said.
The resolution was originally aimed at the Providence City Council to rename the school, but because of the state intervention in the Providence school district, the resolution was changed to "the appropriate naming authority."
When asked for comment, Department of Education Commissioner Angélica Infante-Green and Superintendent Peters said they would support a name change.
"As leaders in education, we believe strongly in following and promoting equity in everything we do," Peters and Infante-Green said in an email. "Esek Hopkins, for whom a Providence middle school is currently named, represents the complete opposite of a role model for our students. As the Providence School Board recently pointed out in its resolution to rename the Esek Hopkins Middle School, Hopkins was a slave trader with a gross disregard for the value of human life and represents 'a stain on our nation's history.'"
Peters and Infante-Green said that the name change does not change history, but offers a meaningful gesture towards promoting who the community chooses as a role model.
"We cannot change history, but we can change symbols of racism and oppression," Infante-Green and Peters said. "We fully support the community's efforts to rename Esek Hopkins Middle School to reflect a true role model worthy of our rich and diverse community."
©WLNE-TV/ABC 6 2020