Bus drivers threaten to strike Thursday; city has no back-up plans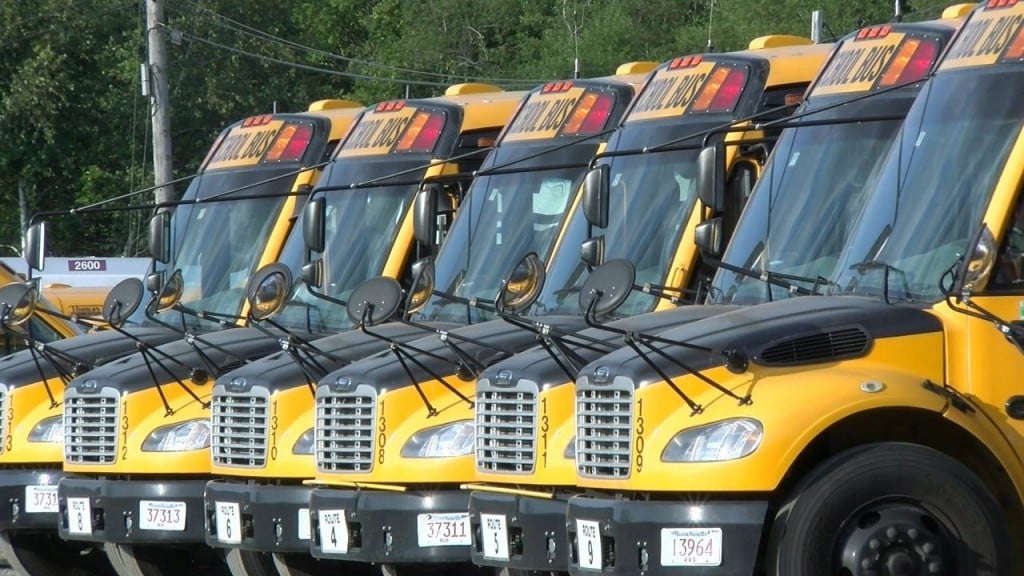 By: News Staff
Email: news@abc6.com
PROVIDENCE, R.I. (WLNE) – The drama continues between bus company first student day in the Teamsters union. The Teamsters Union says they're ready to strike beginning the morning of Thursday, September 27 if the bus company doesn't agree to a favorable pension plan.
A First Student spokesperson says union leader ship walked out of a Thursday meeting to discuss ongoing contract negotiations.
The bus company has refused to take part in the pension plan that they say is severely underfunded. Instead they claim they're offering a benefits package that includes 401(k) contributions and sick leave benefits.
There's been no word on if drivers will show up for work Friday. Hanging in the balance 9000 students ride the bus in Providence every day.
Meanwhile the Providence Public School Department is advising families that the city won't be able to provide alternate transportation if school bus drivers decide to strike.
The union's contract expired in June but was extended until August before a 21-day cooling-off period was requested.
Class start times will remain the same during a strike, but the school district says they would relax their tardiness policy.
In the event of a First Student bus driver strike, the Providence Public School District will treat the first three days of student absences caused by disrupted school bus transportation as "excused absences."
© WLNE-TV / ABC6 News 2018