Providence schools offer sign-on bonuses for teachers in early hiring process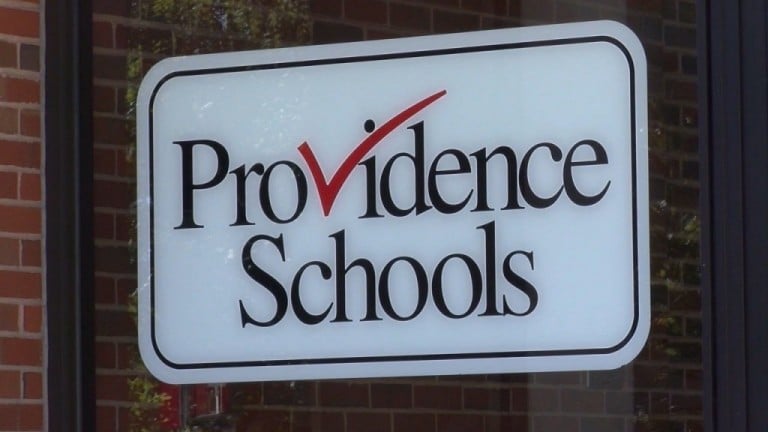 PROVIDENCE, R.I. (WLNE)- The Providence Public School District has announced that they are now offering more incentive to fill vacant positions in their earliest-ever hiring process.
"This is the earliest we've ever started our hiring process, meaning our pool of candidates will be much larger than years past," says Acting Superintendent Dr. Javier Montañez.
Providence Schools currently has 96 classroom vacancies.
According to Nick Domings, Chief Communications Officer, the district will be expanding its incentives to onboard teachers for the 2022-20223 school year.
The district is offering sign-on bonuses of up to $10,000 for hard-to-fill positions, including multi-lingual and special education teachers. This doubles the $5,000 bonuses previously offered by the district.
Applicants outside of Rhode Island, Massachusetts, or Connecticut will be eligible for up to $3,000 in relocation reimbursements.
Up to $25,000 in loan forgiveness will also be offered, in effort to build a diverse workforce, according to the district.
"Going through the hiring process earlier than ever will make PPSD more competitive in keeping and attracting the top talent we need to improve outcomes for students," says Commissioner Angélica Infante-Green. "We welcome all educators who are looking for a rewarding career to apply today."
Other school districts are saying that they have felt the crunches of staffing shortages to some degree, but not nearly as much as in Providence.
President of the Pawtucket Teachers' Alliance, Ron Beaupre says, "Pawtucket has some issues with finding qualified, certified educators to fill some positions.  We have had some resignations to move to other districts, however, they are far less than in Providence.  Currently, we have 10 vacant teaching positions in hard to fill areas–Math, Library, Special Education, and MLL support."
Beaupre says there has currently been no discussion in Pawtucket regarding a possible sign-on to fill vacancies.