Providence Scores Early On Maine To Take 1-0 Series Lead In Hockey East Quarterfinals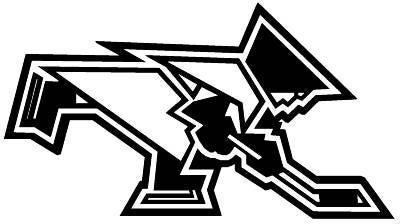 Providence College Press Release
PROVIDENCE, R.I. – The third-seeded Providence College men's hockey team scored two goals in the first seven minutes and went on to post a 3-1 win over sixth-seeded Maine on Friday night at Schneider Arena (2,090) to take a 1-0 series lead in the best-of-three Hockey East quarterfinal series.
Mark Jankowski (Dundas, Ontario) had a goal and an assist and Jon Gillies (South Portland, Maine) made 34 saves to lead the Friars to their fifth win in a row and 20th of the season (20-9-6, 11-7-2 HEA). Trevor Mingoia (Fairport, N.Y.) and Derek Army (North Kingstown, R.I.) also scored for the Friars.
Ben Hutton scored Maine's goal, while Black Bear goaltender Martin Ouellette made 29 stops. The Friars were 1-for-2 on the power play, while Maine (16-14-4, 9-8-3 HEA) finished 0-for-2 with the man advantage.
The Friars held a 2-0 lead over the Black Bears after the first twenty minutes of play. Mingoia recorded his first career playoff goal at 5:28 of the opening period to break the scoreless tie. After receiving a pass from junior Stefan Demopoulos (La Mesa, Calif.), Jankowski set up Mingoia for the wrist shot. Mingoia's shot from the right face-off circle went over Ouellette's shoulder for a 1-0 Providence lead.
Army's fourth career playoff goal, and his first career game winning playoff goal, came at 6:57 of the same period, doubling Providence's lead. After a face-off win in the Black Bears' defensive zone, freshman Kyle McKenzie (Aston, Pa.) collected the puck and found sophomore Brandon Tanev (Toronto, Ontario) wide open between the circles. Tanev fired a shot that was deflected by Army on its way through traffic beating Ouellette.
Hutton opened the scoring for the Black Bears at 4:57 of the second period as his shot from the blue line found its way through a screen and eventually eluded Gillies high. Blaine Byron and Brian Morgan each recorded assists on the play for Maine.
Jankowski restored Providence's two goal lead at 14:05 of the second while on the power play. He curled around the back of the net with the puck and eventually got a shot off from the top of the circle to capitalize with the man advantage. Jankowski's 12th goal of the season came following passes from red-shirt sophomore Noel Acciari (Johnston, R.I.) and sophomore John Gilmour (Montreal, Quebec) while working with the extra skater to get the puck to Jankowski.
The series continues tomorrow night at 7:05 p.m. at Schneider Arena.