Providence seeing uptick in firefighters resigning, retiring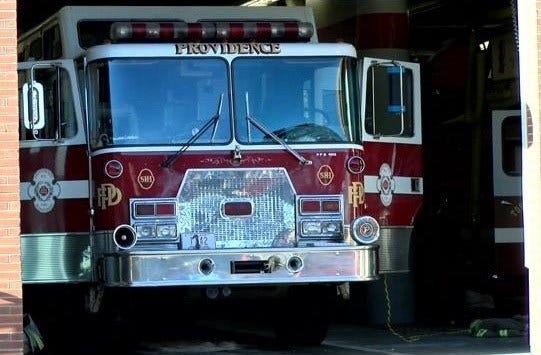 By Melissa Randall
mrandall@abc6.com
The Providence Fire Department is seeing an uptick in members retiring and resigning. The Fire Union President, Paul Doughty, says it's directly linked to the controversial schedule put in place by the Mayor back in August.
"In my 30 years with the fire department, this is the most resignations I've ever seen. Usually it's one every 10 years. We've had somewhere under the order of six in the past six months," says Doughty.
The latest resignation comes Tuesday from a fireman with just a few years on the job. Doughty says the schedule change put in place by Mayor Elorza three months ago is the source of the problem. Because of it, he says firefighters are making tough personal decisions about their jobs.
"I cannot over state the impact that it's had on family lives. So for a young firefighter with a young spouse and young kids at home, it's really changed it to the degree where it's not workable in many cases," says Doughty.
"We knew there would be an uptick. You know having the platoon structure change, it gives us 90–essentially 94–extra firefighters to put on the other three platoons. So, we are staffed pretty well, expecting that we'll have 30 or 40 firefighters decide to leave," says Public Safety Commissioner, Steven Pare.
According to Pare's office, there have been four resignations and 31 retirements since the new schedule was announced in August. Several of those were mandatory due to age.
"This is a process that we are going though and some people decide that after a 25-year career, they are going to retire. That's their prerogative," says Pare.
Several firefighters who left Providence now work at other departments in Rhode Island and Massachusetts.
"Firefighters are leaving Providence with top notch training and walking right on to other fire departments. So they get the best of the best and they didn't have to spend a penny. So, Providence foots the bill and other cities and towns are taking advantage of that," says Doughty.
Doughty fully expects the number of firefighters who call it quits to grow, as the two sides continue to battle it out in court.
© WLNE-TV 2015