Providence shooting sends two to hospital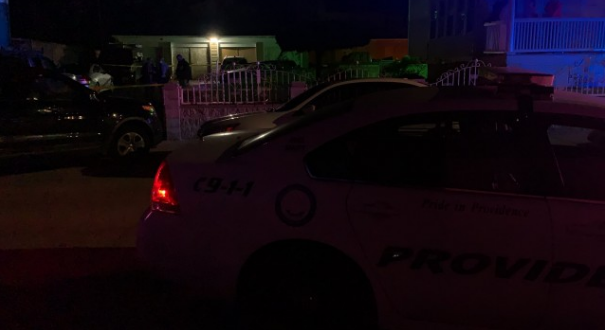 PROVIDENCE, R.I. (WLNE) – Two men were shot and taken to the hospital in Providence on Saturday night, according to Providence Police Commander Thomas Verdi.
A father and son were in the backyard on Dorchester Avenue around 8:30 p.m.
Police arrived on Dorchester Avenue around 10:45 p.m. Saturday night for a report of a shooting.
Officers found two men on the ground in the driveway being tended to by family.
The first victim was a 23-year old man, who had an apparent gunshot wound to the eye, according to police.
The second victim was a 52-year-old man, the first victim's father, who had several gunshot wounds to his torso.
Police learned that a possible vehicle of interest was a black Toyota Avalon.  While on scene, police were told that three men had made their way into the backyard using a small path to on the right of the Dorchester residence.
Once in the backyard, the three men started firing multiple rounds towards a group that was hanging out in the driveway by their vehicles, striking both Carides'.
The three unidentified men left the yard through the same pathway, and were picked up by a black sedan, that police believe was a black Toyota Avalon. While fleeing the scene, the sedan struck another vehicle on Plainfield Street before fleeing inbound on Plainfield.
While on scene, police found a silver firearm with blood on it underneath one of the vehicles the group had been hanging around during the time of the shooting. Along with the firearm, a cellphone was found.  Both items were seized by Detectives.
Police found several casings and projectiles in the driveway of the Dorchester Ave home as well as several casings in the backyard where the suspects had been seen shooting at the group.
Two cars, the house, and surrounding fences on the property had damage from being struck by gunfire.
The two cars struck by the bullets were a white Chevrolet Equinox and a heavily tinted two-door gold Solara.
Both victims were taken to Rhode Island Hospital in critical condition.
Commander Verdi said police are still investigating, and no one has yet been apprehended.  Both victims are said to be in stable condition Sunday morning.
©WLNE-TV/ABC6