Providence Sky Chiefs team up with local youth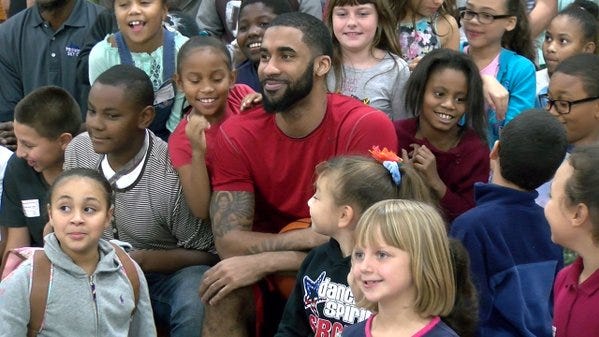 By Bianca Buono
@BiancaBuono
The Providence Sky Chiefs are teaming up with the Boys and Girls Club of Pawtucket to teach kids how to live healthier lives.
The team and its players are working alongside UnitedHealthCare to help show kids developing good habits like eating right, getting enough exercise, and sleeping well will help keep them healthy as they grow.
Studies show that childhood obesity rates have nearly tripled in the past 30 years in the U.S.
Organizers hope events like this can help turn those numbers around.
"I think it's just the importance of health and eating right. I mean you can do 30 minutes of exercise a day from as little as just walking to doing jumping jacks in place, trying to eat whole foods, fruit, vegetables and lean proteins," said Elizabeth Casey of UnitedHealthCare.
Now it wasn't just all talk Wednesday. After the presentation, the kids flooded the court and got a chance to shoot around with the Sky Chiefs players.
© WLNE-TV 2015