Providence Snow Hotline answers resident questions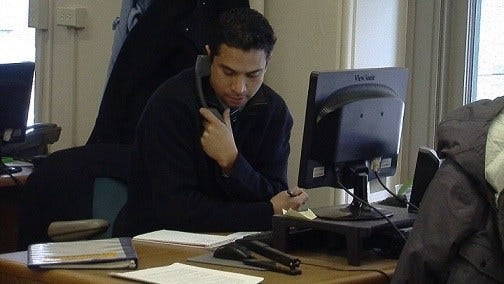 By: Melissa Randall
mrandall@abc6.com
When there's a significant storm, like the ones Southern New England has been dealing with the past few weeks now, Providence operates a city–wide snow hotline.
The phones have been ringing off the hook. The office of neighborhood services is addressing questions to do with parking bans, trash pick up and snow plowing. DPW crews tackle main roads and emergency routes first, followed by school zones and then finally back roads. Residents are encouraged to call 401–680–8080 with concerns.
"It's a great way for us to hear directly from constituents and be able to respond as quickly as possible so it's a life line for folks who need to get in touch and let us know what's going on in their part of the city," said David Ortiz, spokesperson for Providence Mayor Jorge Elorza.
The hotline is staffed weekdays between 8:30 AM and 4:30 PM. The office adds additional hours when there is a storm.
© WLNE-TV 2015
Follow me on Twitter @MRandallABC6