Providence speed cameras vandalized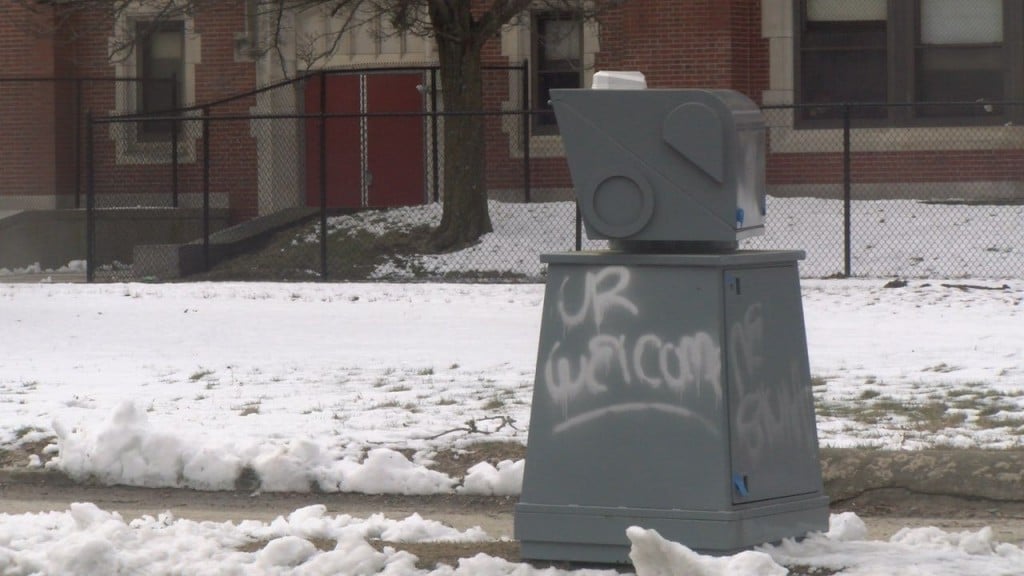 By: Melissa Randall
Email: mrandall@abc6.com
Twitter: @MRandallABC6
PROVIDENCE, R.I. (WLNE)— The controversial speed cameras up near Providence schools are meant to slow drivers down. It's only been about a month since their installation and the cameras have now become the target of vandals.
Several of the cameras, including the ones on Daniel Ave and Mount Pleasant Avenue have been defaced with graffiti. The messages "UR Welcome" and "LOL" were spray painted on all 4 sides.
The cameras have become a hot button issue in the community. Some people say they are saving lives while others believe the city is abusing its power in an effort to bring in revenue. Those who live in nearby neighborhoods say the way some people are choosing to take a stand is unacceptable.
"Destruction doesn't help. They're [the city] trying to protect children, especially, the elderly," said one woman. "It's not right."
"That's defacing property. You shouldn't do that," said another man who frequents the area. "If you have a problem call your local representative."
Some 17,000 speeding tickets, from the four cameras, have been issued to drivers.
Lawmakers have recently taken issue with the way the tickets are being handed out.
© WLNE-TV 2018