Providence Teen Bites Off Part of Mother's Nose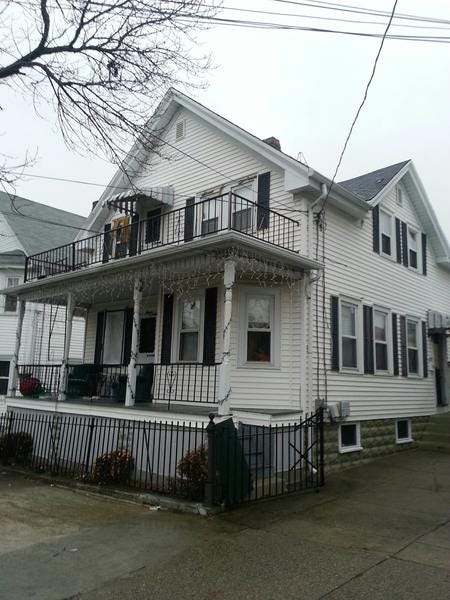 By: Melissa Toupin
A gruesome scene plays out in the usually quiet Moorefield neighborhood in Providence. Police say a 15- year-old girl bit off part of her mother's nose on Christmas Eve.
Investigators say the girl threatened to kill everyone. As her mother and grandfather tried to stop her from grabbing a knife the girl punched a hole through the front window. The damaged screen and shattered glass are still on the front porch.
The teen then turned on her family members. She attacked her mother and bit of part of her nose before she pushed her grandfather down a flight of stairs.
Police were called to the home. The girl punched and kicked two officers as they tried to restrain her. The 15-year-old is now at the Rhode Island training school and is charged with mayhem, felony assault and resisting arrest.
The girls' mother was too traumatized to speak on camera, but from behind the door she tells ABC6 her daughter suffers from mental illness, and forgot to take her medication.
The mother says the teen frequently has violent outbursts. She hasn't talked to her daughter since the attack, but hopes she will now get the help she needs.
"You just never know what people are capable of," said neighbor Albert Duran. "It seems like a quiet neighborhood. Nothing ever happens. But to hear something like that is pretty crazy.
The grandfather suffered a head injury and is home recovering. The mother tells us she will undergo surgery on her nose in the coming days.