Providence to Newport ferry expands services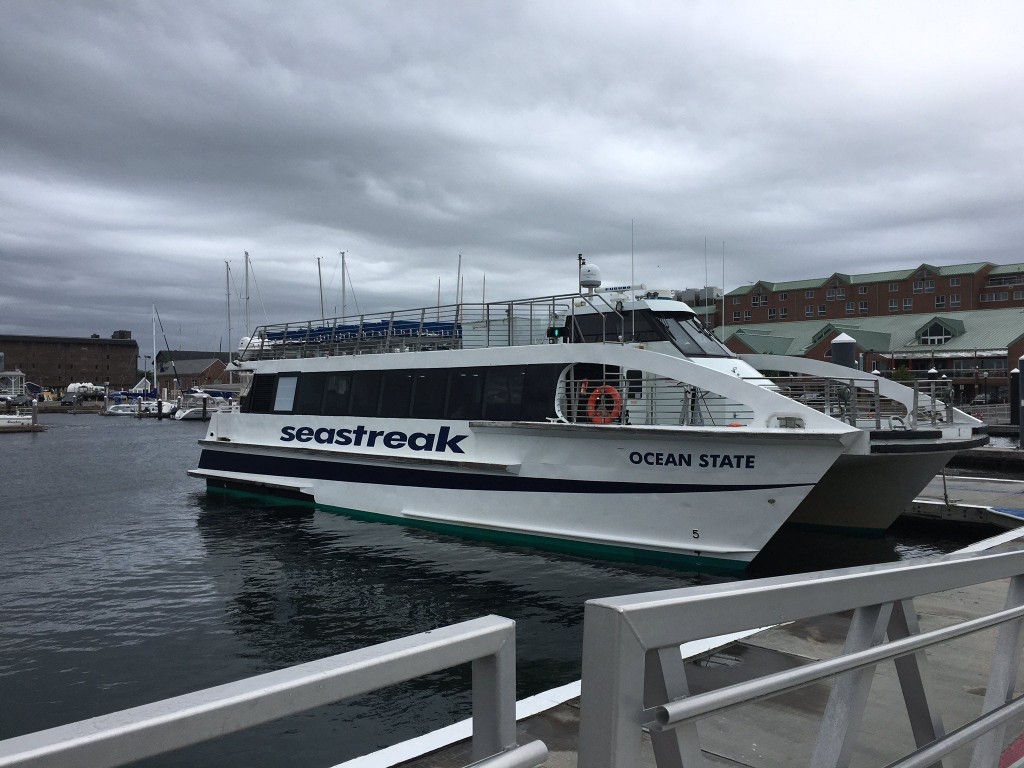 By: Chloe Leshner
cleshner@abc6.com
@Cleshnerabc6
People frustrated with traffic on the Newport bridge have another option this summer, the Providence to Newport ferry opened today for the season.

RIDOT officials say because of last year's success, they've extended the season and added more trips. Officials say more than 30,000 people rode the Seastreak last year, keeping thousands of cars off the roads. With expanded services this year, the ferry will bring convenience for those looking to avoid the traffic.

Friday wasn't the perfect summer day, but for many the Seastreak ferry provides the perfect alternative to driving to Newport.


"For one thing you don't have to worry about traffic and I find it so convenient to sit and relax," says East Providence resident Amelia Lopes.

"The traffic is the summer is tremendous and you can sit and relax on the ferry and the prices are reasonable," adds Newport resident Bernadette Colborn.
Since construction started on the Newport bridge began, traffic has been a nightmare. Officials say for every 2 people on the ferry, 1 less car is on the road.

"I mean wouldn't you rather be on the ferry sipping on something than in the car stuck on the Newport bridge honking and getting frustrated in the heat," says Providence Mayor Jorge Elorza.
The ferry service was so popular last year, more daily trips have been added and the season has been extended into the end of September. The ferry is funded by a 3 year long grant and is subsidized, allowing for inexpensive tickets. When the grant is up next year officials don't expect a big change.

"I expect that the subsidy will continue we do have it in our 10 year plan a budget to allow the subsidy of the ferry system and its not unlike other major cities," says Peter Alvirti with RIDOT.
Officials also announced a partnership with Amtrak, a trip from Manhattan to Newport is now available, offering a bus from the train station in Providence to the port and including the ferry to Newport.
©WLNE-TV / ABC6 2017