Providence, Warwick firefighters attend funeral for fallen brother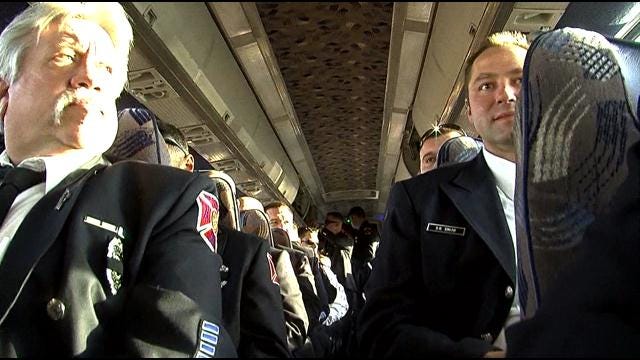 By: Melissa Randall
mrandall@abc6.com
Thousands of firefighters lined the streets in Watertown Wednesday morning. They gathered to say goodbye to one of two firefighters killed in the line of duty.
Lt. Ed Walsh and Firefighter Michael Kennedy were killed in a nine–alarm fire that broke out one week ago in a Boston brownstone. Walsh– a father of three– was laid to rest. Kennedy will be buried Thursday.
Among the firefighters in formation were hundreds from Rhode Island. 200 Providence firefighters were there to give a final salute to one of their two fallen brothers from ladder 33.
"It's kind of the unwritten bond that we all have. That if something happens to you in the line of duty– we will be there to honor your sacrifice and to honor your family," said Paul Doughty, President of the Providence Firefighters Union.
Hans Ramsden, a Providence firefighter, was in Boston for a training session as the tragedy unfolded.
"It just was turning into a major incident. We could see that very quickly," he said.
Ramsden had stopped at Ladder 33 earlier that day and met with the crew including Mike Kennedy. That was just hours before he died.
"Nice guy. Very welcoming. A gentleman. And, uh, very dedicated to their fire department," said Ramsden.
The Warwick Fire Department also sent about 40 men to Lt. Walsh's funeral.
"They would be here for us– and we're going to be there for them," said Bill Lloyd, President of the Warwick Firefighters Union.
The dangers of the job hat they share make the bond of brotherhood strong.
"They could go to work one morning and the same thing could happen to them," said Lloyd of his colleagues.
The local firefighters will return Wednesday evening. On Thursday they head to West Roxbury to again line the streets for firefighter Kennedy's funeral service.
(C) WLNE–TV 2014
Follow me on Twitter @MelissaARandall