Providence's Holy Ghost School Marked to Close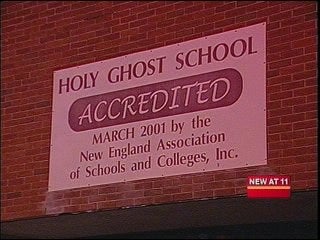 ABC6 News has obtained a letter, sent to parents of students at Providence's Holy Ghost School, that announces the closure of the school, mostly due to declining enrollment numbers.
The letter, written by the Superintendent of Schools for the Providence Diocese, states that the school did not meet it's goal of 155 enrollments to stay open, and also cites looming operating deficits that had been previously covered by the Diocese.
An open house will be held Thursday, May 13th, for parents and students at Holy Ghost to learn more about other schools in the area.