Providence's 'Waterfire' Begins It's 15th Season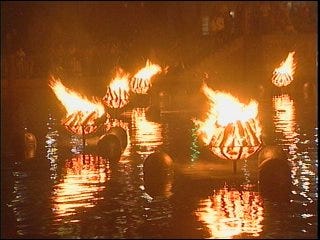 Providence's annual artistic and cultural event known as 'Waterfire', began it's 15th season on Friday night.
The summer series of nights featuring bonfires on the Providence River draws thousands of visitors to the area each lighting, accompanied by live music, artists, and vendors.
In case you missed Friday's lighting, check the rest of the 2010 Waterfire season, at Waterfire.org.