Public funding for highly debated Tidewater Landing project is on hold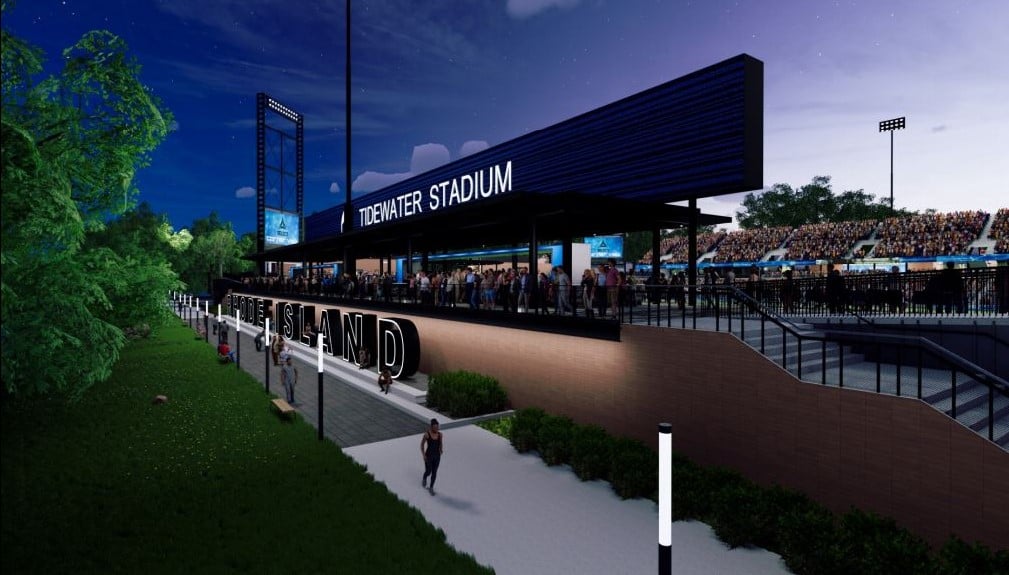 PAWTUCKET, R.I. (WLNE) — The public funding slated for the first phase of the Tidewater Landing project in Pawtucket has been put on hold.
A spokeswoman for the city confirmed that the $27 million of public bonds to aid in developing the project that will see a soccer stadium, housing and retail come to Pawtucket have not yet been issued.
"Given the market challenges of the last year, including a global pandemic, rising interest rates, tighter market conditions, and a looming banking crisis, the State financing and private debt components of the capital stack have not made fiscal sense to close to the date," a spokeswoman for Pawtucket Mayor Don Grebien said in a statement.
While these challenges exist and we continue to work through these issues as partners, the developer has already committed over $25 million to begin work and put foundations in the ground. The State, City, and development team continue to meet regularly on this important project," she continued.
A spokesman for Rhode Island FC, the soccer team that is expected to move into the stadium once it's complete, confirmed that the developer, Fortuitous Partners, has put in more than $23 million to begin and advance work on the stadium.
"Like other developers across the world, we are managing through a global banking crisis and hope to close on final financing in the near future. Apart from the development, the Rhode Island FC team is focused on building a winning soccer club from the pitch up for the 2024 season," the team spokesman said in a statement.
The latest news on the funding not being added comes after the project has been met with split reaction.
In July, Gov. Dan McKee had to cast the tie-breaking vote to allocate that public funding to an earlier phase in the project to keep the development alive.
The vote was necessitated after city leaders and the developer said inflation added nearly $40 million to the original price tag.
Critics of the project have argued the proposal anchored by a soccer stadium is a waste of taxpayer money that could be used to address other issues such as affordable housing.
Supporters suggest the development and new soccer team can replace the PawSox who left for Worcester and can add tax revenue through the proposed new shops and apartment units.