'We're going to get the job done': Gov. Dan McKee ceremonially sworn in during public inauguration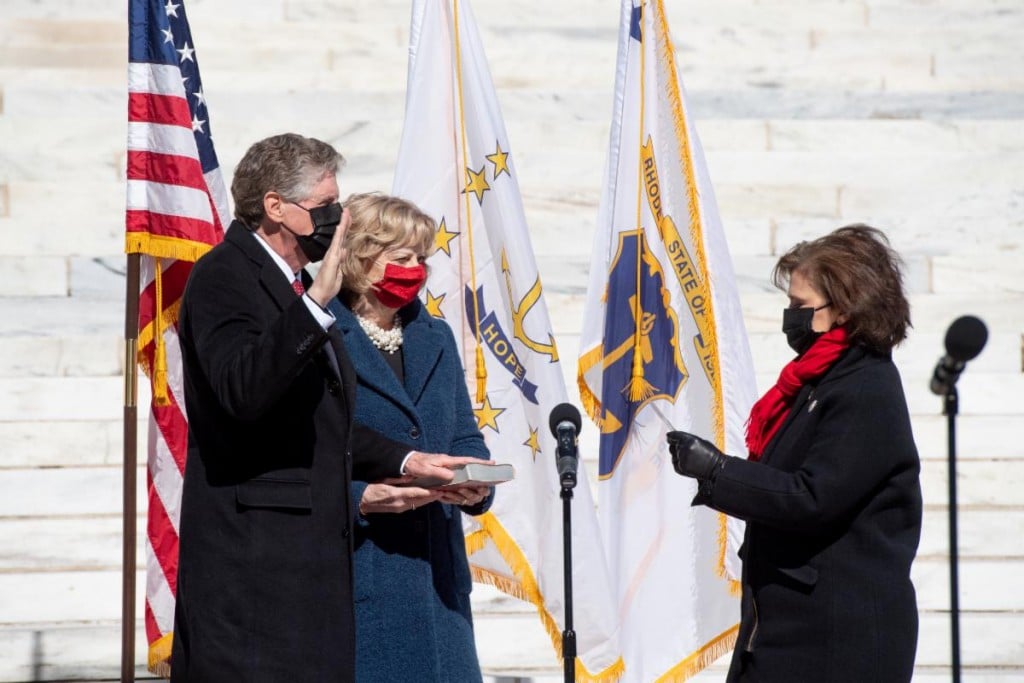 PROVIDENCE, R.I. (WLNE)- Gov. Dan McKee was ceremonially sworn as the 76th Governor of Rhode Island during a public inauguration on Sunday.
The socially-distanced ceremony was held at noon on the steps of the State House.
Gov. McKee was joined by his family. His daughter, Kara, sang the national anthem at the start of the ceremony.
McKee began his inaugural address by thanking his family for the constant support they have given him.
"I also want to thank my mom, who is 92-years-old and watching safely from home today. This week, she received her second coronavirus vaccine and I'm almost as excited as she is," McKee said to the socially-distanced crowd.
Gov. McKee addressed the struggle the state has faced over the past year. "Too many Rhode Islanders are struggling. Everyone has missed loved ones. Many have lost their jobs or lost a business they had built for decades."
McKee was sworn-in as the 76th governor of Rhode Island Tuesday night after former Gov. Gina Raimondo was confirmed as the 40th U.S. Secretary of Commerce. 
Dan McKee is a former mayor of Cumberland, Rhode Island.
To watch Sunday's inauguration, click here.