Public service workers urged to apply for student loan forgiveness under temporary waiver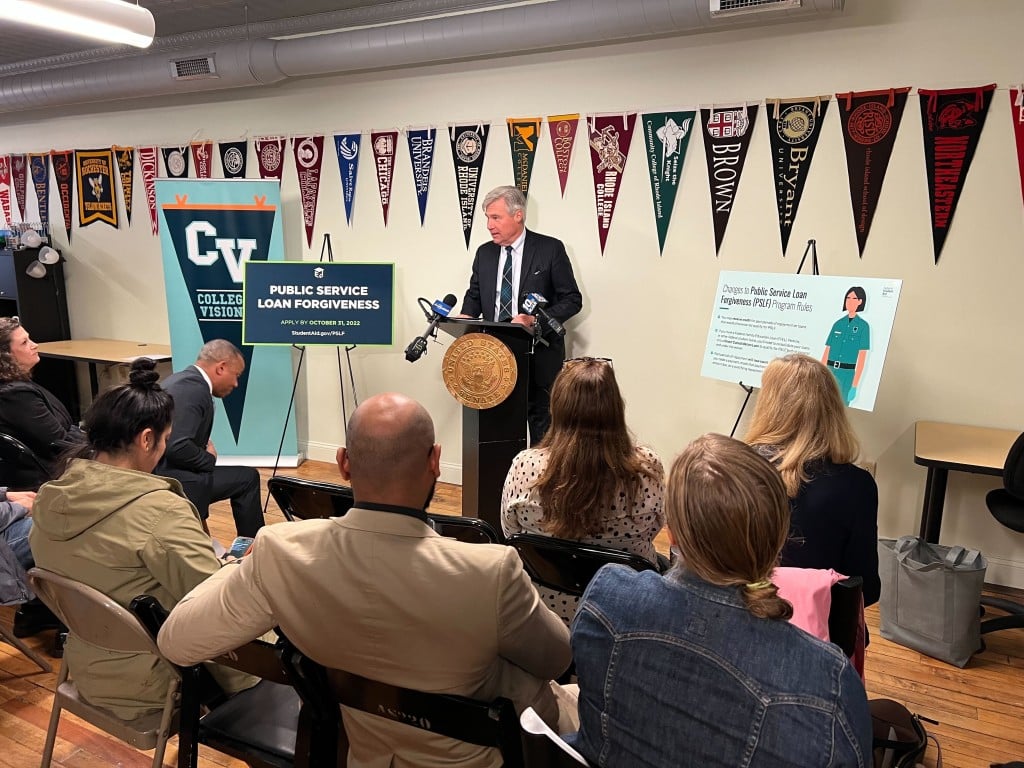 PROVIDENCE, R.I. (WLNE) — U.S. Sen. Sheldon Whitehouse urged public service workers in Rhode Island on Monday to apply for student loan forgiveness under a temporary waiver program, with only one week left until the deadline. 
Last fall, the Biden administration announced the initiative "allowing more types of payments to qualify toward the program, making more Rhode Islanders eligible for student debt cancellation."
The waiver is separate from the one-time student loan forgiveness plan President Joe Biden announced in August, which will cancel up to $20,000 in student loans for borrowers.
Now, Rhode Islanders who have worked in public service, including federal, state, local, tribal government or a non-profit organization, for 10 years or more could receive credit for past periods of repayment that would otherwise not qualify for the program.
Borrowers must apply for a waiver by Oct. 31.