Public should avoid Cranston, Smithfield ponds affected by algae blooms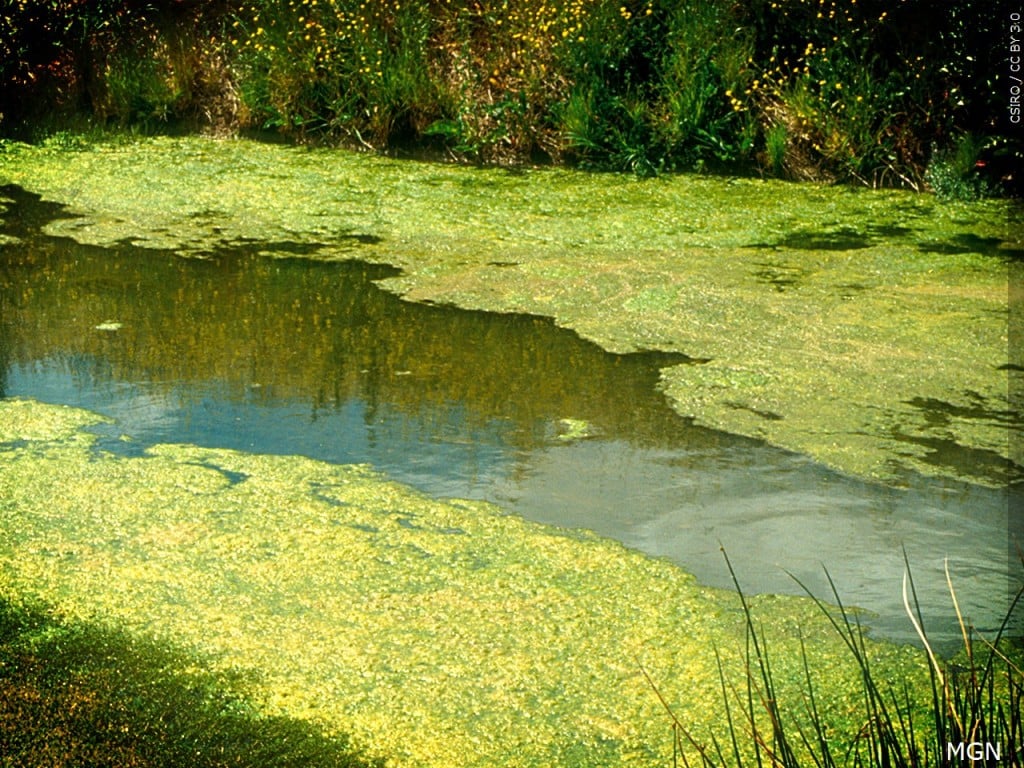 PROVIDENCE, R.I. (WLNE) — The Rhode Island Department of Health and the Rhode Island Department of Environmental Management recommended the public to avoid two bodies of water due to algae blooms.
The departments said that Blackamore Pond in Cranston and Georgiaville Pond in Smithfield should be avoided due to blue-green algae, which can produce toxins that are harmful to people and animals.
The public should avoid all recreational activities from affected waters, and should not ingest untreated water or eat fish from it.
The DEM said that this algae causes waters to turn green and have dense, floating algal mats on the surface.
People and pets should avoid contact with water that is experiencing a bloom as contact can cause irritation of the skin, nose, eyes, and throat. Ingesting the water can result in stomachache, diarrhea, vomiting, and rarer symptoms like fever and nervous system damage.
The DEM added that people and animals who have come in contact with blue-green algae should rinse their skin and wash any clothes they were wearing.
The departments added that blooms are caused by increased temperatures and slow-moving water.
For more information on spotting blue-green algae, keeping yourself and your pets safe and for when locations will reopen, visit the RIDEM blue-green algae webpage.
To report suspected blue-green algae blooms, contact DEM's Office of Water Resources at 222-4700 or DEM.OWRCyano@dem.ri.gov.