Pumpkin Weigh-Off celebrates 20 years of giant pumpkins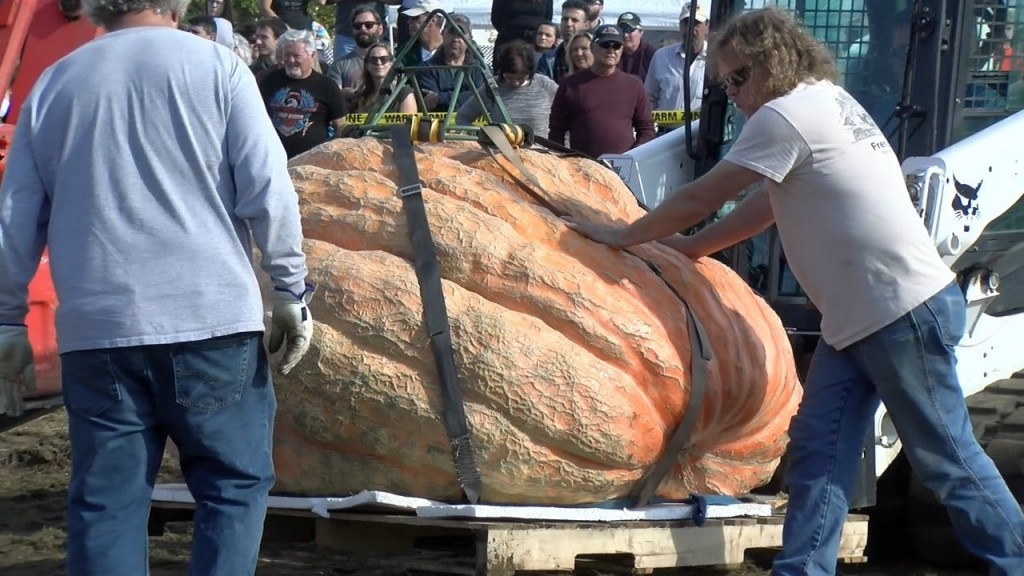 WARREN, R.I. (WLNE) — The Koch family is new to Rhode Island, and they heard they couldn't miss the Frerichs Farm Pumpkin Weigh–Off on Sunday.
"We're a military family, so we move a lot," said Andrew Koch, of Portsmouth. "So we're always looking for something that's unique to the local area."
And unique, it is.
"It's pretty incredible," said Elizabeth Koch. "We've never seen pumpkins that big before."
Organizer Dave Frerichs says the top 10 pumpkins here this year are probably the heaviest he's ever seen.
He says it's a big difference from when it started 20 years ago.
"We used to carry the pumpkins to the scale when we first started," Frerichs said. "Then they started getting a little bigger. We had a 1,200 pounder, and 12 of us almost collapsed. And we said, 'This is it. We've got to come up with something.'"
They came up with a system of strapping up the pumpkins and using machinery to carefully place them on the scale.
It adds to the high drama and suspense.
This year's winning pumpkin weighed in at a massive 2074 pounds, beating last year's winner and barely edging out second place.
"There was too many big pumpkins in that crowd that looked so close," said winner Russell Klowan, of Cumberland. "There was probably at least five that could have won it."
Klowan says keeping up this pumpkin passion takes dedication.
"My wife tells me this is my first love," he said. "But I tell her, 'No, it's not.'"
The event also includes activities like pumpkin racing, with proceeds going to Dave's Scholarship Fund.
©WLNE-TV/ABC6