Puppies left for dead in Uxbridge rescued by kayakers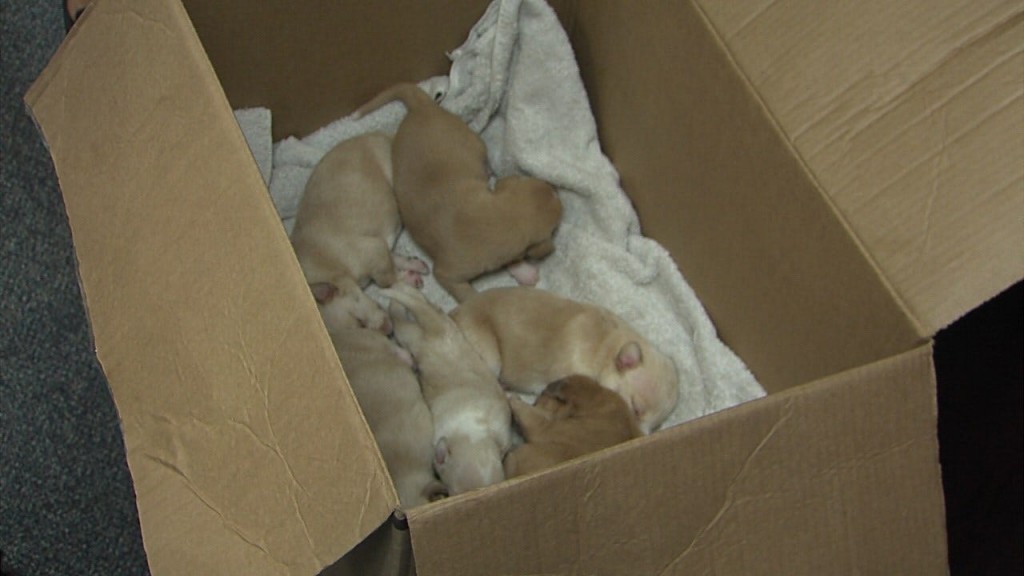 Six puppies left for dead in a potato sack on the side of the Blackstone River in Uxbridge are safe thanks to the quick work of two kayakers.
The pups thought to be some type of lab mix around 1 week old were found in the water off of River Road around 1pm on Sunday after one the kayakers heard them whimpering
"It's unconscionable. You can't even imagine going through my head as a police officer for 29-years someone would do that," said Chief Jeffrey Lourie. "Who knows a couple of more minutes we wouldn't be having this conversation."
The regional animal control officer, Kevin Sullivan, says the puppies are doing relatively well.
Sullivan explains that they were rescued just in the nick of time.
"The little guy, he was on the bottom of the bag when found. He actually had quite a bit of water in his lungs. Up until this morning he was still pushing mud out of his nose. As of right now the vet said his lungs sound great. All six got a clean bill of health," said Sullivan.
The Chief says whoever is responsible will face felony charges.
Officers are currently reviewing nearby surveillance video and looking to speak with a mountain biker who was spotted in the area around the time the puppies are thought to have been left.
"I want to find and hold these people accountable. This is unacceptable behavior. This is not what Uxbridge is about," said Lourie.
Anyone with information that could lead to information about this crime is asked to contact Detective Steven Prior or Officer Benjamin Smoot at 508-278-7755.
If you're looking to donate money or learn more about the adoption process you should contact Uxbridge Regional Animal Control.
(C) WLNE 2017