No arrests in Cranston purse-snatching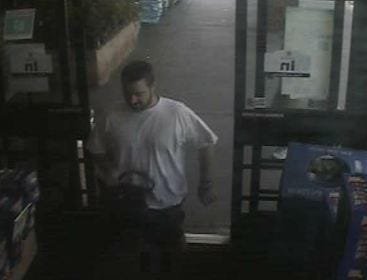 By Chris Sheppard
Twitter: www.twitter.com/abc6
CRANSTON, R.I. – Cranston police say they have not made any arrests for the larceny of a handbag that happened just before 2:30 p.m. on Thursday.
The incident happened at a Stop & Shop located at 200 Atwood Avenue in Cranston, according to police.
After the larceny happened, the victim gave chase and was hurt during her pursuit of the thief. She was unable to catch him.
Police are still trying to identify the man pictured above, an image captured by the Stop & Shop security camera.
The person in the picture is described as a heavyset white male with dark hair and a "chin strap" style of beard, wearing a white crew neck t-shirt, according to police.
He was seen driving a blue Toyota RAV4.
Cranston police are asking anyone with information about the man's identity to call Cranston Police Detective Paul Bessette at 401-477-5096, or Detective Donald Bucci at 401-477-5141.
If you have information on this story, call the ABC6 News Tip Hotline at 1-800-755-6666.