PVD Mayor Elorza extends tax payment date, closes recreational fields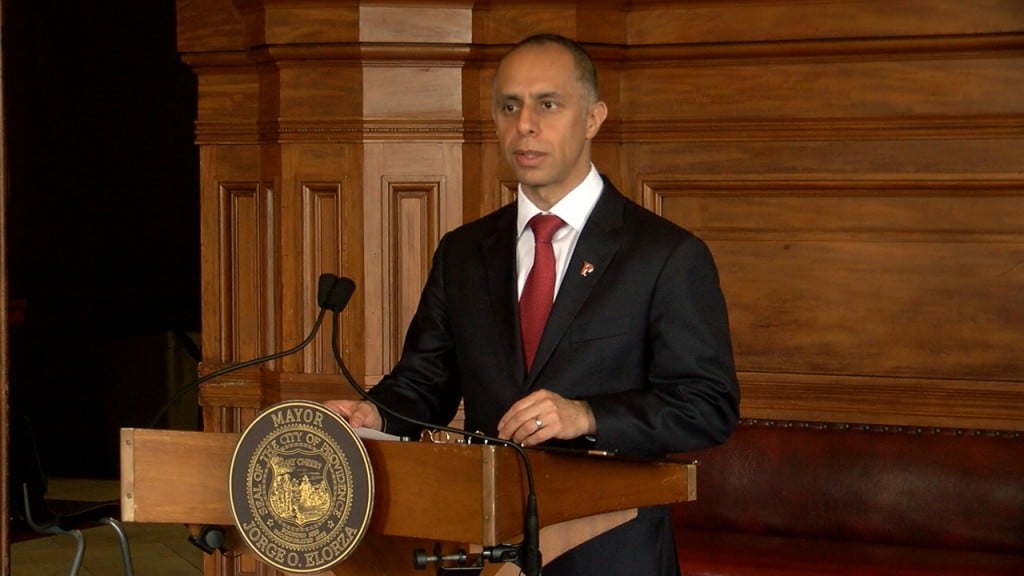 PROVIDENCE, R.I (WLNE) – Mayor Jorge Elorza announced that the city will accept all non-escrowed and current-taxpayer 4th quarter payments until June 30th without additional interest or penalty.
All residents who are able to are encouraged to pay their taxes via mail or online.
According to Elorza's office, the city expects a decrease in revenue due to the dramatic decrease in national, statewide and local economic activity.
New spending and personnel policies will include an immediate hiring freeze and a citywide spending freeze on all non-essential expenses.
These new policies do not pertain to essential personnel.
"We have had to make difficult decisions in unprecedented circumstance," said Elorza. "But so many of our residents and businesses and I am in awe at the response of our community during these times. We will continue to monitor our city's financial health while we prioritize public health and safety in our neighborhoods every day. "
Elorza's office said the administration has been working with partners to identify additional financial relief opportunities, including additional lines of credit.
The city of Providence is still on schedule to submit the FY2021 budget at the end of April to the City Council.
Elorza said there are still challenges in forecasting the total impact that coronavirus will have on future budgets, but the administration will continue to monitor the effects and work to best position Providence for recovery.
Lastly, Mayor Elorza announced that playgrounds, baseball fields, basketball courts, and soccer fields are closed to the public for an indefinite amount of time.
©WLNE-TV/ABC6 2020