PVDFest shooter sentenced 5 years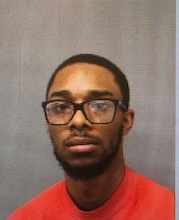 Email: news@abc6
Twitter: @ABC6
PROVIDENCE (WLNE)- The man who fired a pistol into the air at a Providence street festival in June has been sentenced to serve five years in prison, the Rhode Island Attorney General announced today.
Michael Robertson, 25, of Providence, pleaded guilty to possession of a pistol without a license, possession of a firearm after a crime of violence, and firing in a compact area.
"Firing a gun in the middle of a crowded event is more than just being foolish or reckless – people could have been killed," said Attorney General Peter Neronha. "PVDFest is a community event that brings people out to celebrate together. The defendant's conduct caused panic, fear and chaos and it could have been much, much worse."
Robertson fired approximately six times into the air just after 11 p.m., creating a panic that sent festival-goers scattering through Providence's streets, the attorney general said in a press statement.
He fled immediately following the shooting but was identified through video surveillance.
©WLNE-TV/ABC 6 2020