Quadruplet river otters born at Roger Williams Park Zoo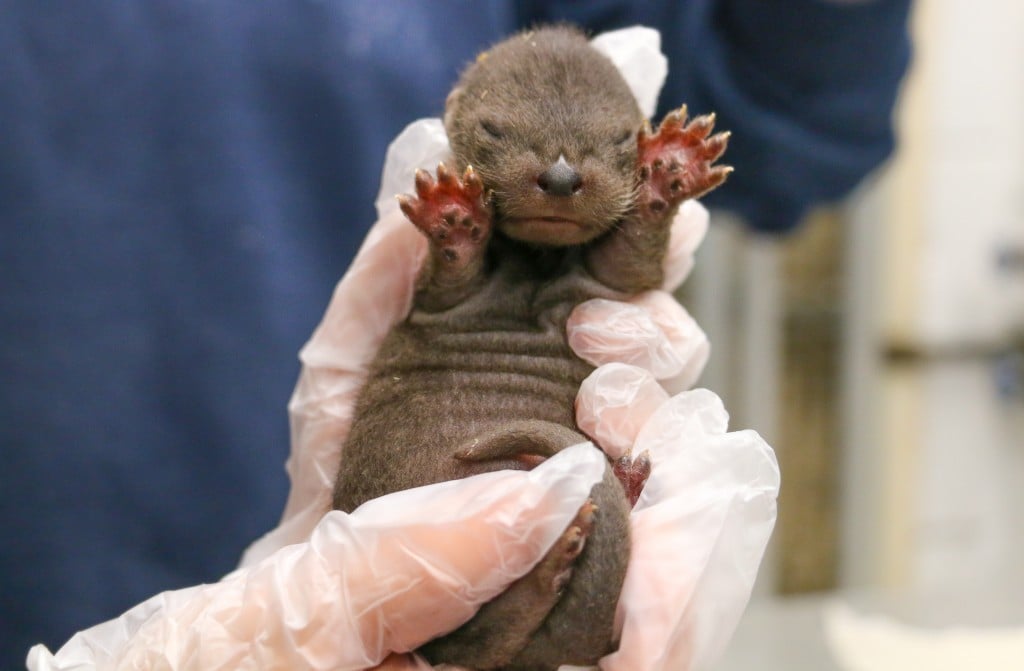 PROVIDENCE, R.I. (WLNE) – The Roger Williams Park Zoo announced the birth of four North American river otters on Sunday.
The zoo said the quadruplet pups – two boys and two girls – were born on February 1. Zookeepers are still picking names for the four siblings.
The zoo said the animal staff have been monitoring the two-week old otters, preforming daily weigh-ins to make sure they are gaining proper weight.  The zoo said with this being her second litter, the pup's mother, Mishi, is a pro when it comes to taking care of her little ones.
Mishi and her four babies are bonding and growing behind the scenes, and will stay off exhibit for a few weeks. The zoo encouraged those interested to follow them on Facebook and Instagram for updates on Mishi and her four pups' progress.
"Young North American river otters first open their eyes at one month of age, start walking at nearly six weeks and will begin learning to swim at just under eight weeks," the zoo said in a release. "We anticipate Mishi will have her paws full with these loveable pups!"