Quick-falling snow causes treacherous driving in northwest R.I.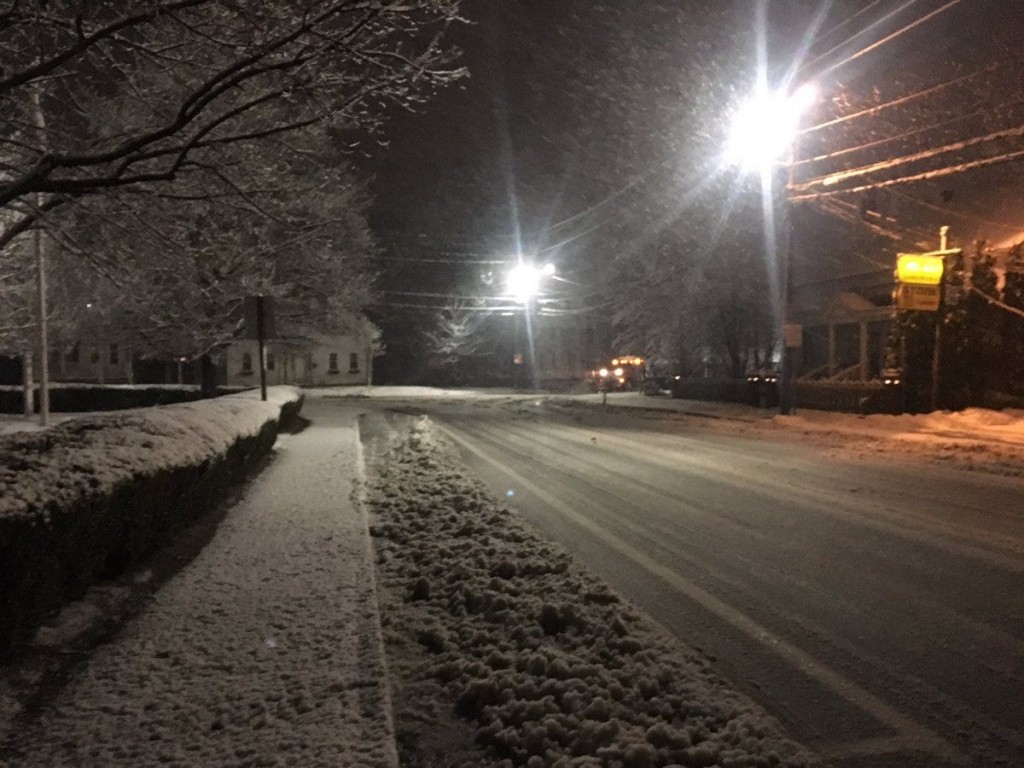 By John Krinjak
Email: jkrinjak@abc6.com
Twitter: @johnkrinjakABC6
BURRILLVILLE, R.I. (WLNE) — The Burrillville Public Works Department was a happening place on this snowy Wednesday night.
Trucks cycled through all night to load up on sand, and keep up with about an inch of snowfall an hour.
"Conditions have been significantly reduced with heavy snowfall north and west," said Lt. Michael McGlynn of Rhode Island State Police. "Traffic has been lighter than normal which is good based on the time of the storm, but there have been several accidents and spinouts."
In Lincoln, drivers tried to make it home Wednesday evening, as rain quickly changed to snow.
"Awful, terrible. I've been out here for about 20 minutes. I got to the gym around 8:00. It just got bad from there. Raining, changed to snow really quick. It changed pretty quickly. I was surprised. I didn't think it was going to stick, but it ended up sticking," said Ryan Pandolfi of Smithfield.
"I slid in the parking lot over there, going down that hill. You gotta watch out," said Paul Rochford of Barrington.
State Police say the large wet snowflakes pose an added danger for drivers.
"The heavy snow has covered headlights and windshields, and some motorists stop and uncover and clear their windshields, makes it difficult for other motorists on the highway," said McGlynn.
But most folks we talked to were taking it slow, and taking this late-winter wallop in stride.
"Not too bad. I'm used to this. I've lived here my whole life, so this is kind of par for the course in New England," said Pandolfi.
© WLNE-TV / ABC6 2018