Quiet Through Saturday,Potential Storm For Valentine's Day
Cold Temps Through The Weekend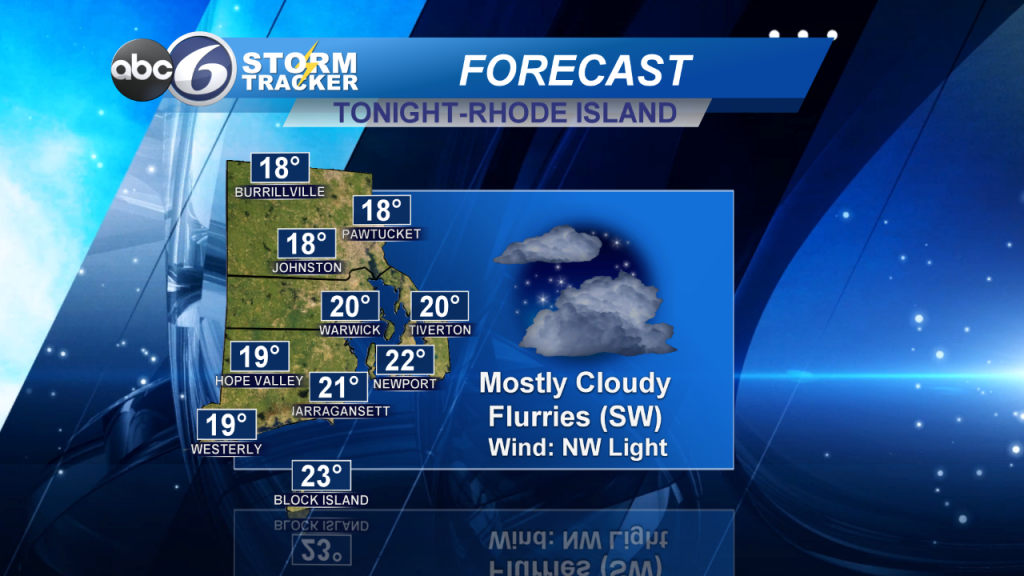 Mostly cloudy tonight, flurries and snow showers for locations at the coast late tonight. Low temps 15°-20°.
Thursday, partly sunny. Flurries/snow showers early for coastal locations. Low to mid 30s. Thursday night, cloudy and cold. 10°-15°.
Friday, a mix of sun and clouds. Around 30°. Friday night, frigid with a few clouds. Around 10°.
Saturday, sunny in the morning, clouds late in the day. Upper 20s. Saturday night, a chance for snow. Upper teens.
Sunday, still 4 days out a few different scenarios on the table. Here is a look at two of them:
They look similar, but scenario #1 with more of an impact with snow before a change to rain. Scenario #2, much less of a snow impact. Very light snow before a change to rain. At this time, just know something is out there for Valentine's Day, exactly how it plays out to be determined. We will keep updates coming. A much better idea by Friday. Temps Sunday, low 30s to upper 30s. Temps are even dependent on the track of the potential storm
Monday, blustery and cold with sun. Mid 20s. Gusty winds will make it feel colder.
Tuesday, another potential storm arrives late afternoon and evening. Another snow to rain scenario, but this potential storm being almost a week out will have many fluctuations with track before then. Low 30s.
Wednesday, early rain and snow, cloudy for the afternoon. Mid to upper 30s.
ABC6 Chief Meteorologist, Jeff Desnoyers
Email: jdesnoyers@abc6.com