Quiet today, easing winds; Saturday storm looks to disappoint.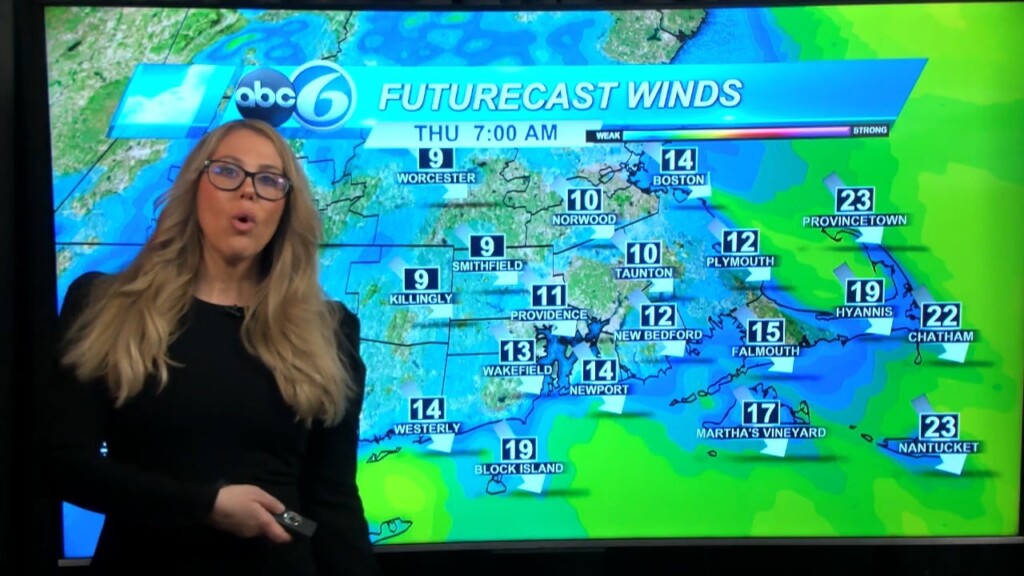 PROVIDENCE, R.I. —
Another breezy day across southern New England that saw sun with cloudy intervals, and even a brief rain shower across the Cape. Similar conditions are expected on Thursday before a delightful end to the work week on Friday as winds finally begin to relax.
The big talking point of this week has been a winter storm moving in Friday night into Saturday, but if you were hoping for a big snow – or even a medium one – the trend has not been your friend. Computer guidance has come into a good agreement over the last 24 hours of the storm diving further south, with dry air to the north also eating away at moisture associated with the storm.
At this point, light snow looks to be the best bet through Saturday morning, with some mixing with rain occurring during the day as temperatures warm up. Roads will become slick but as of now, this seems far from a plowable snow. Currently we sit as the 5th-least snowy winter on record for Providence.
Sunday the sun returns, and while temperatures will rise by a few degrees, there will be a chilly north breeze that builds in.
The ABC6 weather team is monitoring a second storm Monday into Tuesday.
TODAY: Sun & clouds, a few passing rain and snow showers off the east coast of Mass. North winds 10-15 with gust up to 20 mph. Highs mid 40s.
TOMORROW: Mostly sunny, clouds increasing late. Highs in the upper 40s.
SATURDAY: Models are starting to agree on how this next round of wintry weather will play out. Likeliest scenario is light snow developing Friday night into early Saturday morning in the northwest/higher elevation levels, with mixing possible into the day, cold rain along the coast. Prepare for slick to slippery conditions. Highs upper 30's
Don't forget, clocks 'spring ahead' one hour as Daylight Saving Time arrives early Sunday morning!
SUNDAY: Clouds breaking for some sunshine. Highs in the mid 40s, but a chilly breeze is expected.
MONDAY-TUESDAY: Watching another storm.
STAY WITH ABC6 FOR THE LATEST FORECAST
-Meteorologist Skylar Spinler