Quonset Business Park celebrates its 13,000th employee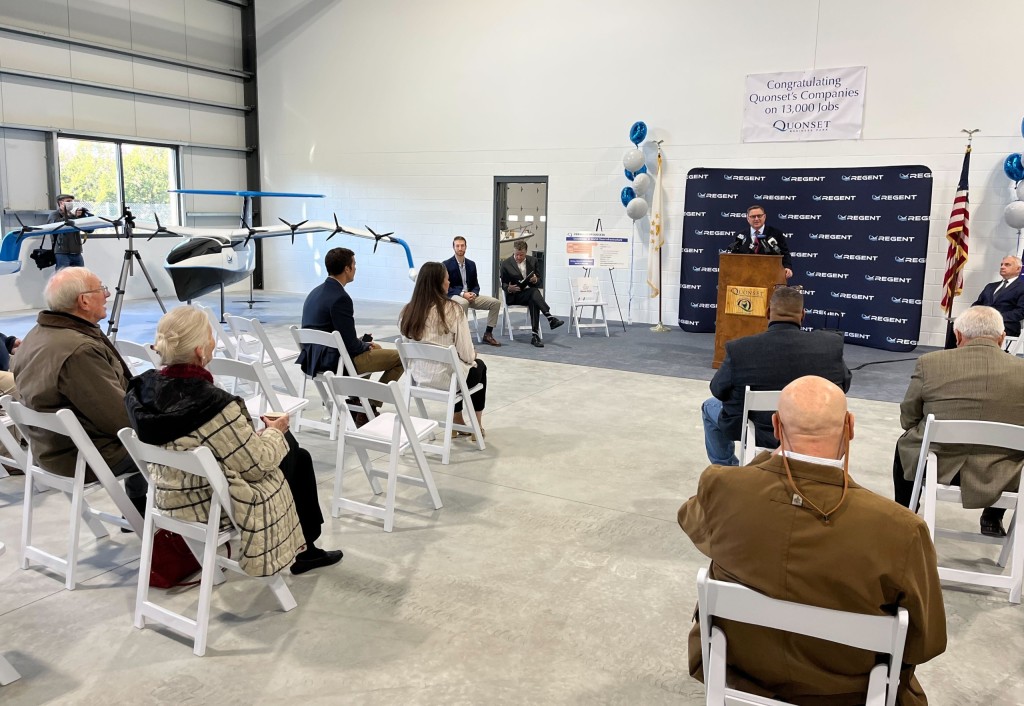 NORTH KINGSTOWN, R.I. (WLNE) –Quonset Development Corporation celebrated a big milestone Monday, with the hiring of Quonset Business Park's 13,000th employee.
The employee was Maddie Macfarlane, of Providence, who is a Navy veteran and works with REGENT Craft's engineering group.
Several Rhode Island elected officials attended the gathering at REGENT Craft in North Kingstown. Those in attendance were Gov. Dan McKee and U.S. Sens. Jack Reed and Sheldon Whitehouse.
REGENT Craft makes sea gliders, which are 100% electric plane boats that can transport both passengers and goods.