Report Friars Get Verbal from Top 50 Recruit, Jalen Lyndsey from Nashville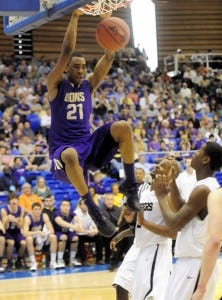 Ken Bell
The Friars have landed top 50 basketball recruit Jalen Lindsey. A number of reports say the Friars have gotten a verbal commitment from the 6-7 small forward.
Lindsey helped Christ Presbyterian win a state title in Nashville, TN, before moving to Huntington Prep in West Virginia. He is ranked 32 in ESPN's top 100 high school recruits.
Lindsey's father was born and raised in Woonsocket, and still has family in Rhode Island.
Lindsey is the third highest recruit in Coach Ed Cooley's tenure. Ricky Ledo was ranked 21, and Kris Dunn was number 23.