R.I. school committees to vote on masking in schools, CDC says too soon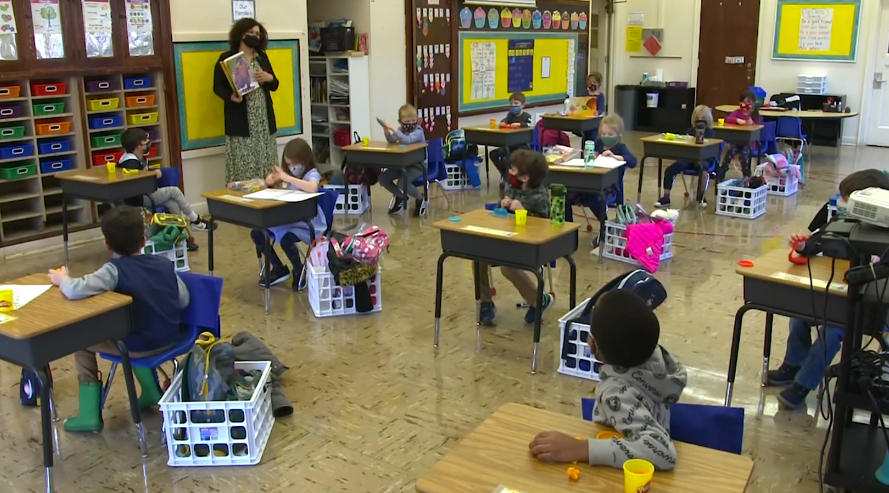 PROVIDENCE, R.I. (WLNE)- A slew of school committee meetings are taking place in Rhode Island on Thursday to discuss the future of masking in classrooms.
Rhode Island is one of many states that have announced the lifting of its state-wide and school mask mandate.
Nationwide only three states and Puerto Rico have yet to make an announcement on an end to mask mandates.
Now the CDC is saying its not changing its masking guidance just yet, and health experts are saying it is too soon to stop masking in schools.
"It will be based on the data and the science," says Dr. Rochelle Walensky, Centers for Disease Control and Prevention Director.
While burnout from the pandemic is growing, Chief Medical Adviser to the President Dr. Anthony Fauci says the virus isn't disappearing.
Dr. Fauci says, "The best we can hope for is to get it down so low, that's when we can say, ya know what, we have virus in the community but it's not disrupting our function and I believe we can get there."
"It is not prudent to pull masks off of children. You could create a risk that you would see an increase in infections," continues Dr. Fauci.
However, the White House Covid-19 Response Team says that local officials will be able to make their own judgement on what works best for their schools.
"We're hopeful that local officials will really carefully consider all the science," says Dr. Tom Inglesby, White House Covid-19 Response Team Senior Adviser.
McKee announced earlier last week that the lifting of the state's school mask requirement will go into effect March 4.
He has left it up to local school districts to decide on how to move forward.
So far Providence is the only city within the state to extend masking in schools.
The handful of school committees set to vote on the mask Thursday includes Barrington, Cumberland, Jamestown, Coventry, Johnson, and Middletown.
Check back to ABC6 for the latest updates on these decisions.