R.I. Senate Republicans propose gas tax relief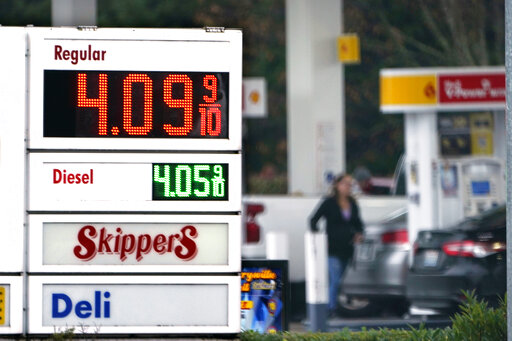 PROVIDENCE, R.I. (WLNE) — As gas prices continue to soar, could relief be on the horizon?
That's the question lawmakers in Rhode Island are considering. Senate Republicans are now proposing a suspension to the state gas tax in 2022, which tacks on $0.35 a gallon.
Senator Jessica De La Cruz spearheaded the idea and says the suspension would provide much-needed relief to Rhode Islanders, saving $150-million from their pockets. That price would be on the state to pay, but Sen. De La Cruz argues the state would see perks, too.
"If we can do that — bring people over the line for cheaper gas, they're likely to do some errands while they're here," Sen. De La Cruz said. "They'd pick up  a coffee and maybe grab lunch. Not only does it help Rhode Islanders, but it also helps the small businesses that are located around those gas stations."
According to Senate Republicans, the suspension wouldn't take money away from infrastructure spending. They argue the state's budget currently has a surplus of $618-million and some of that money should help local families during this tough time.
ABC 6 News asked Governor Dan McKee about the proposal. He says while he supports the idea, it's not that simple to find the funds for it.
"There's multiple options on the table whether it's accelerating the car tax relief. We're looking at tax free holidays, potentially gas tax strategies, but it's going to be based on what we have available," Governor McKee said. "This gas issue we have right now is a big problem, it's a federal issue more than anything else. We need to do what we can to make sure we contain the cost of gasoline at the pump, that's a very difficult thing for families to deal with right now."
The bill was introduced mid-Februrary to the General Assembly. It has a long road ahead before reaching the Governor's desk. For more information, click here.