R.I. State Representatives urge U.S. Senate to pass COVID-19 relief bill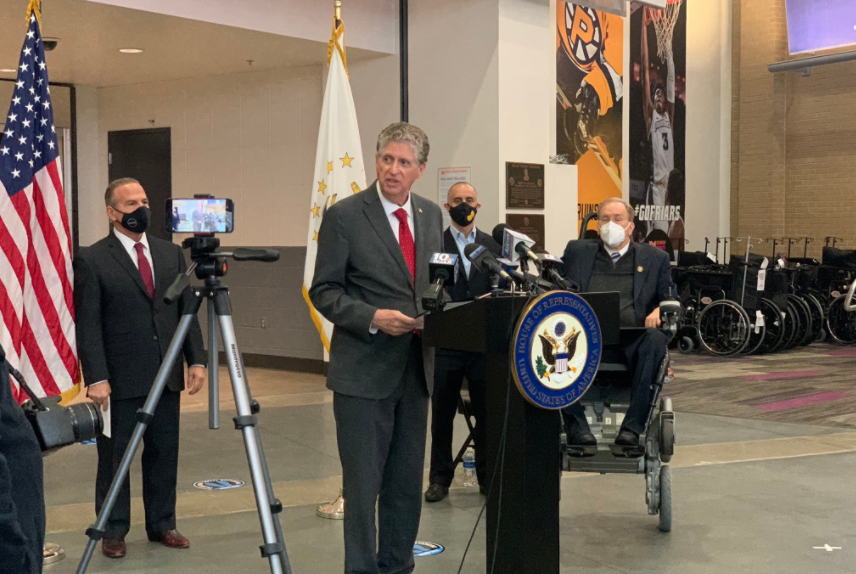 PROVIDENCE, R.I. (WLNE)- On Monday afternoon, U.S. Congressmen David Cicilline and Jim Langevin, along with Rhode Island Lieutenant Governor Dan McKee, Providence Mayor Jorge Elorza, and Woonsocket Mayor Lisa Baldelli-Hunt called upon the U.S. Senate to pass the proposed COVID-19 relief bill.
If the bill is passed, RI would receive $1.7 billion in relief. $1.1 billion of that would go to the state government, the other $600 million would go to local governments around the state.
Congressman Cicilline commended Rhode Islanders, citing their character and will to keep battling the pandemic. He continued by calling upon the senate to get the people the proper relief.
They say they want Washington to do its part and to get them the relief they need right now, saying they hope the Senate will move quickly to pass this bill and send it to president Biden's desk for his signature.
The bill was first proposed by President Biden on January 20. He titled it the American Rescue Plan Act.
The American Rescue Plan Act looks to provide funding to reopen schools, and set up vaccination sites in communities all over the country.
Eligible households will be provided checks of $1,400 per person. The bill also provides access to child care and health care.
Under the bill, small businesses will receive Economic Injury Disaster Loans grants and expanded Paycheck Protection Program eligibility.
Additionally, frontline workers will see additional job security.
©WLNE-TV/ABC6 2020