R.I. still allowing school districts to decide their masking policy despite new AAP guidance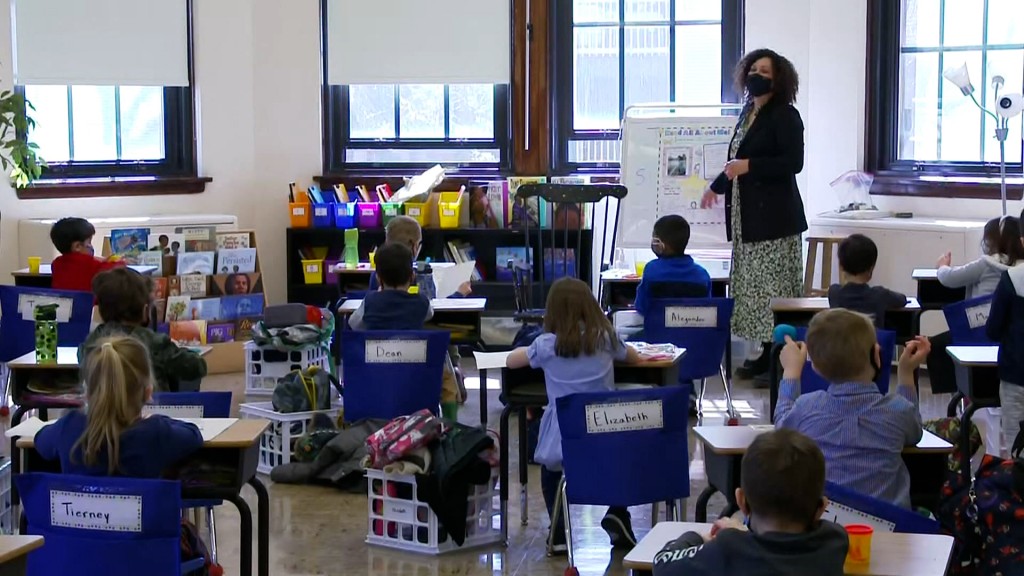 PROVIDENCE, R.I. (WLNE) — Rhode Island will continue to follow the Centers for Disease Control and Prevention's guidance regarding masks for the upcoming school year.
"We'll stay with the CDC's guidance," Governor Dan McKee said Tuesday at his weekly press briefing. 
"[The state] is going to provide the guidance and local districts will determine their policies," McKee continued. 
This comes after the American Academy of Pediatrics recommended all students, faculty and staff should wear face masks to start the school year, as the highly contagious Delta Variant continues to spread across the US.
The CDC had previously said that students and staff could go mask-less in the fall if fully vaccinated. 
As of now, there are no vaccines approved for use in children under the age of 12.
"We're fortunate right now that we're still very much in control of the situation with our vaccinations," McKee said Tuesday.
In a statement to ABC6, the Rhode Island Department of Education reiterated that it too is following CDC guidance and allowing each district to decide what's best. 
The department suggests that all unvaccinated students and staff wear face masks at school, but has not mandated it.