Rhode Island to equip 1,773 officers across 42 departments with police body worn cameras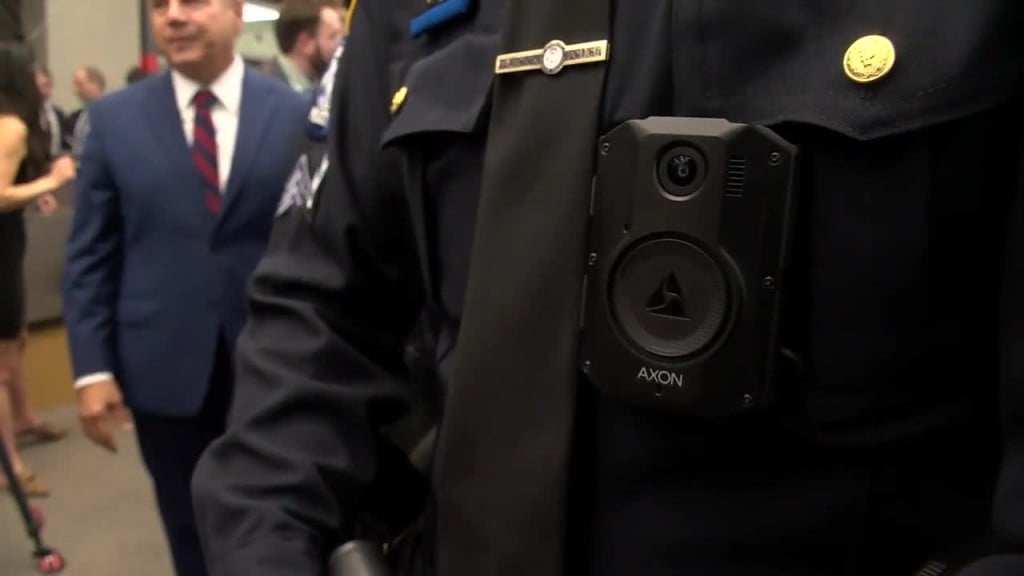 PROVIDENCE, R.I. (WLNE) — Rhode Island state and federal leaders were on hand Wednesday to announced $16 million in funding for body worn cameras for police statewide.
The funding will equip 1,773 officers from 42 state and local law enforcement agencies with body worn cameras.
"Today is good day for all Rhode Islanders, as we equip front-line police officers across the state with a helpful tool that will benefit them and the public by assisting critical fact finding and building community trust," said Attorney General Neronha.
"I expect that cameras will foster greater trust between citizens and their police departments, helping to lower complaints and improve relationships. These cameras will substantially improve the quality of evidence we collect and conduct investigations more efficiently," added Rhode Island State Police Superintendent Col. Darnell Weaver.
The statewide body camera program was signed into law by Gov. Dan McKee in 2021 and was supported by the Rhode Island congressional delegation which secured $1.5 million in federal funding.
The funding will be used to implement and operate the program over five years and funds will only be distributed on a reimbursement basis.
"This important requirement ensures that police departments statewide adopt model policies that protect constitutional rights, document critical interactions between law enforcement and members of the public, promote transparency, and build public trust in government," said NAACP Providence Chapter President Jim Vincent.
The only municipal department who did not apply for a grant for the program was Smithfield.
Smithfield Police Chief Richard St. Sauveur Jr. released the following statement on their decision:
The Smithfield Police Department respects the efforts that went into the development of the statewide Body Worn Camera (BWC) Program, but we were never obligated to join the program in its current form.  We will closely monitor the BWC experiences of similar sized agencies in Rhode Island to further assess the pros and cons of their BWC usage, and we will always be in a position to develop a BWC Program that satisfies the needs of the Smithfield Police Department and the community we serve.
Sid Wordell, executive director of Rhode Island Police Chiefs association, expects the cameras to be functioning within the next couple months.
"You should know that if you're dealing with an officer who is in the state of Rhode Island — probably after the first of the year — you can assume that you're being recorded," said Wordell.
"An officer does not have to tell and individual that they are being recorded. If a person from the public asks to not be recorded, the officer can choose not to record at that time. But again, because we are one-party consent, the officer doesn't have to turn that off," he conlcuded.